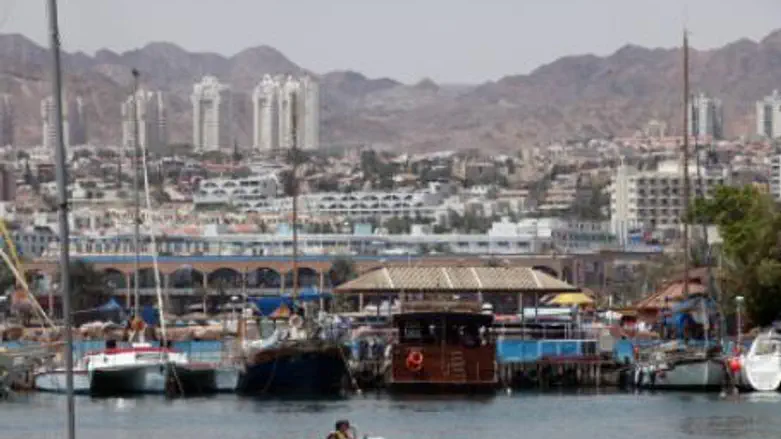 Gold near Eilat?
Israel news photo: Flash 90
Gold Rush in Israel: Recently-retired and outspoken Mossad chief Meir Dagan has filed a request for permission to look for gold near Eilat, Business Week reported Tuesday morning.
Dagan last year became chairman of Tel Aviv-based Gulliver Energy, a firm, registered to explore for oil, gas and minerals. As Mossad chief for eight years until 2010, he generally remained silent but has extremely verbal since his retirement, primarily ridiculing any talk of an Israeli military attack on Iran's nuclear facilities.
His search for gold will be concentrated in a 16-square mile (43 square kilometer) area near the resort city of Eilat. Late last year, the government granted Gulliver a permit to search for uranium.
The discoveries in the past three years of oil and gas off Israel's Mediterranean Coast, have turned Israel into a potential energy exporter.