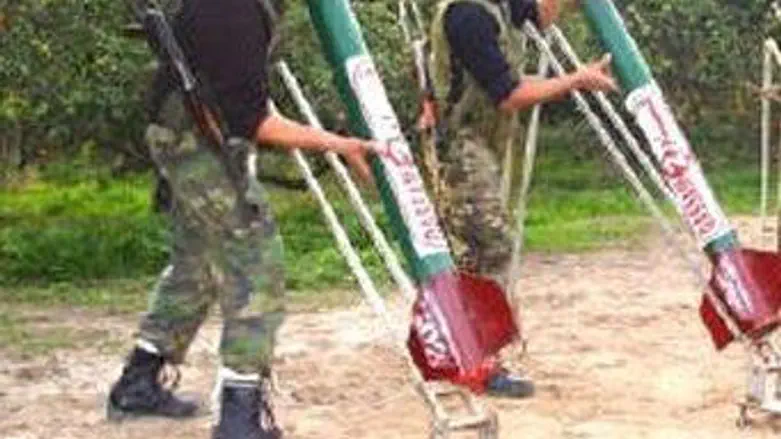 Israel
Israel news photo: Jewish Agency
Responses to the British Methodist Church call for a boycott of Israeli goods made in Judea and Samaria have been sharp.

The document "offers nary a word of criticism of the anti-Semitic ideologies used to justify violence against Israel and to deny its right to exist," writes CAMERA (Committee for Accuracy in Middle East Reporting in America). "The report also puts forth a narrative in which Israel can bring a unilateral end to the conflict through concessions and withdrawals - without acknowledging that such actions have not worked in the past."
Britain's Chief Rabbi, Lord Jonathan Sachs, said the list of resolutions "completely [fails] to present Israel's case in an even-handed manner, and represents a one-sided judgment of one of the most complex conflicts in the world." It will do "nothing to advance the cause of peace," he said.
Even Liberal Judaism's chief executive Rabbi Danny Rich came out against the report, urging the Methodist Conference to cancel it. "Whilst there are some aspects of the report which require a reflective response," he said, "the balance will not, in our view, meet its objective."
The Methodist Church became last week the first Christian Church in the UK to boycott all Israeli products from Judea and Samaria. It also called for an arms embargo on both Israel and the Palestinian Authority.
The 54-page report, with its 11 resolutions, was passed at a Methodist conference in Portsmouth, England in a five-day conference. It blames Israel's "occupation" of Judea and Samaria as "the key hindrance" to Middle East peace.
Britain's chief rabbi described the report as "unbalanced, factually and historically flawed," saying it offers "no genuine understanding of" the conflict. 
Practically speaking, the rabbi warned that the decision would "reverberate across the hitherto harmonious relationship between the faith communities in the United Kingdom." The Methodist Church is the fourth largest Christian denomination in Britain, numbering some 330,000 adherents; there are around 70 million worldwide.
The Guardian reports that Christine Elliott, Secretary for External Relationships at the Methodist Church, addressed the Conference to "express the distress felt by senior representatives of the British Jewish community" at the publication of the document. She noted that "one of their profound concerns was with the historical account of Israel and Palestine presented in the report."  

It was noted that "Rev. Graham Carter, chair of the working party that compiled the report, acknowledged the history was not complete and that, given the time constraints for the compilation of the report, the working group had to present what it believed was a fair selection from a variety of narratives. The report's historical account is not Methodist Church doctrine. The conflict in Israel and Palestine is not a one-sided conflict. The Israeli settlements internationally recognized as illegal are not the only barrier to peace. Arab terrorist organizations and states intent on destroying Israel are also a barrier to peace. Any debate genuine about peace in the region should take as its starting point Israel's right to exist and its right to defend itself. Israel should not be singled out above all other countries for opprobrium and international sanction."

Despite this, the report's clear message is that were the occupation to end, peace would arrive. "This fails to take into account," CAMERA writes, "an enduring and troubling reality of the Arab-Israeli conflict – that Israeli withdrawals have often been a precursor to increased violence. Israel has been attacked from nearly every bit of territory from which it has withdrawn since the 1990s."
Furthermore, CAMERA writes, the temptation to "conclude that… the world remains a rational place, and pathological movements do not exist, and [that] suicide terror must be… a rational response to real life conditions" is clearly present in the Methodist report. CAMERA continues that "in order to make their story work, the authors of the Methodist report ignore Arab and Muslim misdeeds in the Middle East and the ideas that motivate them, and focus almost exclusively on Israeli actions and their impacts on Palestinians."