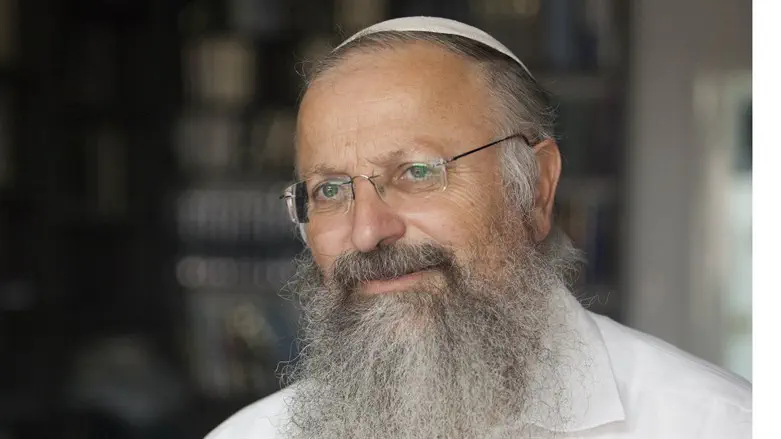 Rabbi Shmuel Eliyahu
Flash 90
Safed Chief Rabbi Shmuel Eliyahu, who held a holiday prayer in Tel Aviv on Wednesday morning, explained why religious Jews cannot give up on Tel Aviv even after the violent disruption of Yom Kippur prayers by left-wing activists at various locations throughout the city last week.
He made his remarks at the Rabbis Reception event in the Old City of Jerusalem, attended by Rabbi Dov Lior, Minister Yitzhak Wasserlauf and Deputy Mayor of Jerusalem, Aryeh King.
Rabbi Eliyahu shared that he told Rabbi Dov Lior "that we are coming from Tel Aviv now. We have held Hallel prayers in Jerusalem, in Hebron. Can we give up on Tel Aviv? Of course we can't."
He added, "We did said the Hallel prayers in Tel Aviv, thank God, Am Yisrael Chai [Israel shall survive]. Why can't we give up on Tel Aviv? Because it is the Holy City, the Holy Land. We danced on Allenby Street, we waved and shook the Four Species, and chanted 'hoshanot.'. There was great joy."