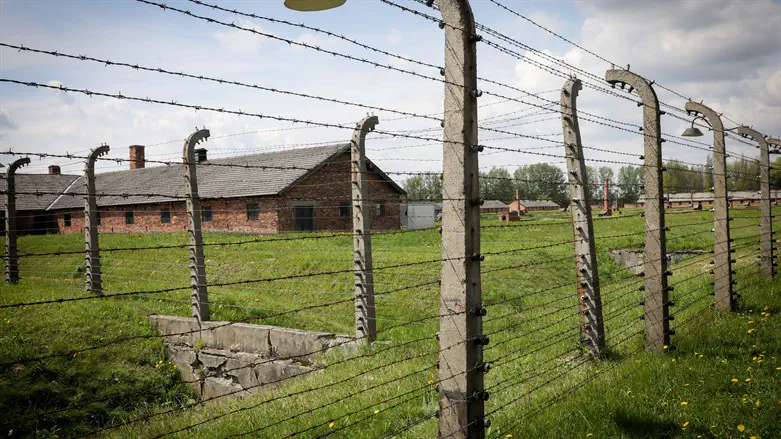 The Holocaust. Archive
Photography: Yitzchak Harari, Ph90
In an emotional ceremony in Poland, a family that saved Jews underwent a procedure "bringing them closer to sainthood" by the Catholic Church.
The nine-member Ulma family from the village of Markowa was executed by the Nazis in March 1944 after they were accused of sheltering a Jewish family for 18 months during World War II.
Pope Francis spoke at the Vatican in a speech that was projected on screens in Markowa for the participants of the dedication ceremony, held near the home of the Ulma family. "The Ulma family created a ray of light in the darkness of the Second World War. They are an example for everyone in doing good and helping those in need," said the Pope.
He then invited those present at the Vatican to clap hands for the murdered family members while he also clapped in their memory. This is the first time that an entire family has gone through the consecration process by the Catholic Church, bringing them closer to the rank of "saints."
At a ceremony near the home of the Ulma family in Markowa, which has become a museum commemorating their memory and efforts to save Jews, a Cardinal from the Vatican gave a speech as well as the consecration ceremony signed by the Pope last month. Josef Ulma, a 44-year-old farmer, and his 31-year-old wife Victoria were executed by the Nazis along with their daughters – 7-year-old Stanislava, 6-year-old Barbara, 18-month-old Maria, and sons, 5-year-old Vladislav, 3-year-old Francisek and Antony, who was only two years old. The mother was pregnant when the family was executed, and according to the Vatican, she gave birth at the very moment of the execution. Along with them, the Jews who were hiding in their home, 70-year-old Shaul Goldman, his children Baruch, Mechel, Joachim, and Moshe, as well as Golda Grunfeld, her sister Leah Didner and her little daughter Razla, were murdered by the Nazis.