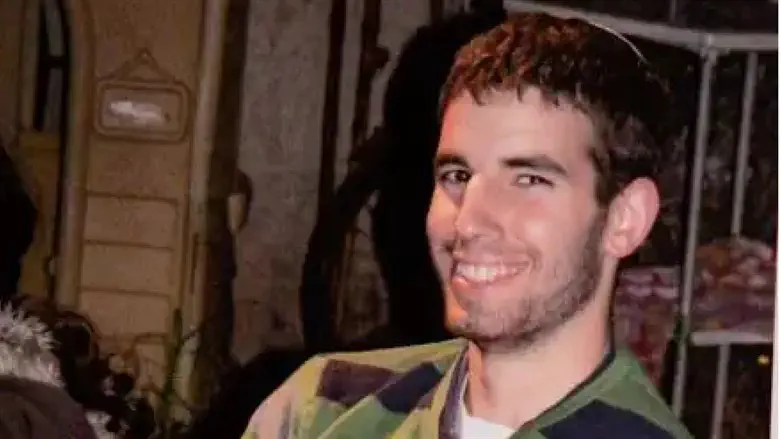 Malachi Rosenfeld H"YD
Courtesy of family
Eight years after the gruesome attack, a military court sentenced Ma'ad Hamed, the terrorist convicted for the murder of Malachi Rosenfeld H"YD.
In addition, the terrorist was convicted of attempting to murder an Israeli, membership and activity in an illegal organization, and other security crimes.
According to the indictment, the terrorist "established a military unit on behalf of the terrorist organization Hamas, with the aim of carrying out attacks against Israeli targets, and planned, together with other members of the unit, to carry out a shooting attack. In this context, on June 29, 2015, the accused shot at a private vehicle in which four passengers were riding. As a result of the attack, Malachi Rosenfeld was murdered and other occupants of the car were injured. The accused was also tried for another shooting attack that took place in June, 2015."
After hearing the parties' arguments, the military court sentenced the terrorist to two life sentences. In addition, it was determined that the defendant will pay compensation to the Rosenfeld family and other victims of the crime for a total amount of one million and 90 thousand shekels.
The terrorist was held in custody in the Palestinian Authority for about seven years - after being arrested near the time of the attack. In April last year he was arrested by Israel and has been in prison ever since.
This is not Hamed's first terrorist offense. In 2012, he was convicted of conspiring to shoot at security forces and was sentenced to 12 months in prison. In 2014 he was detained in administrative detention due to subversive activities within the Hamas organization.
Most of the members of the squad established by the terrorist, with the exception of one, were already tried several years ago. Two members of the squad were sentenced to life imprisonment and another member was sentenced to life in prison and an additional 30 years. Another squad member has escaped capture.
The head of the cell, Ahmad Najar, was released during the 2011 Gilad Shalit deal and resettled in Jordan after being deported to Gaza, from where he transferred money and instructions to other Hamas terrorists via his brother Amjad, a Silwad resident.