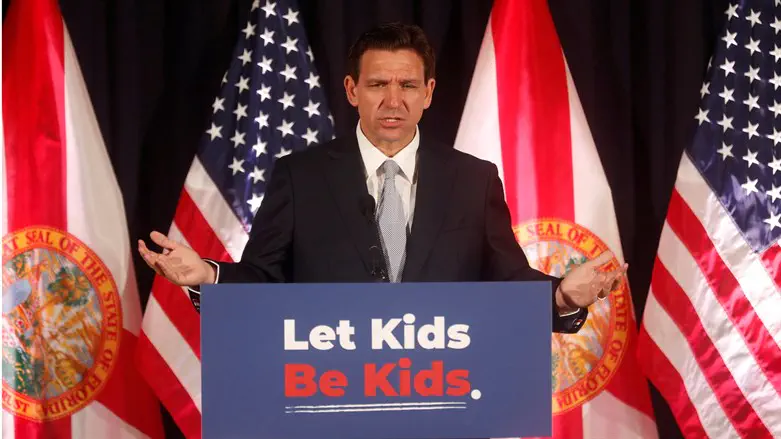 Ron DeSantis
REUTERS/Octavio Jones
Florida Gov. Ron DeSantis will announce his bid for the 2024 Republican presidential nomination on Wednesday night in a conversation with Twitter owner Elon Musk, a spokesperson for his political team told CNN on Tuesday.
The announcement will take place at 6:00 p.m. ET on Twitter Spaces, where the platform's users can participate in audio conversations, and will be moderated by tech entrepreneur David Sacks, according o the report.
Musk publicly confirmed the conversation at a Wall Street Journal event on Tuesday.
"I will be interviewing Ron DeSantis, and he has quite an announcement to make. And it will be the first time that something like this is happening on social media and with real-time questions and answers, unscripted," Musk said, adding that he was not planning to endorse a candidate "at this time."
DeSantis has been actively preparing for a campaign and is currently running second in polls to former President Donald Trump, who has opened up a sizable lead in recent weeks. A number of analysts and people close to Trump expect DeSantis will gain back some ground after becoming an official candidate.
The Florida Governor is expected to file paperwork declaring his candidacy with the Federal Election Commission this week, a Republican familiar with the matter told CNN, with a formal announcement planned for next week in his Florida hometown of Dunedin.
Trump has warned DeSantis against running for president in 2024, saying, "I think he would be making a mistake. I think the base would not like it. I don't think it would be good for the party."
Several other Republicans have already launched campaigns to challenge Trump — including former South Carolina Gov. Nikki Haley, conservative entrepreneur Vivek Ramaswamy, former Arkansas Gov. Asa Hutchinson and Sen. Tim Scott — but they have largely failed to gain much traction in the polls.
Republicans who are also weighing potential campaigns include former New Jersey Gov. Chris Christie and former Vice President Mike Pence.