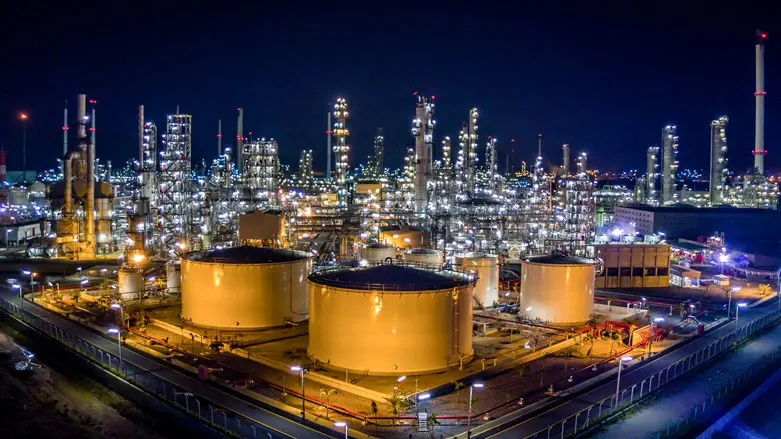 Iran
iStock
Iran International, a Farsi-language satellite news channel based in London long critical of Iran's government, said on Saturday it had moved its broadcasts to Washington "to protect the safety of its journalists" after being targeted by Tehran, The Associated Press reported.
Iran International is a media platform for the Iranian opposition and is known to have ties to the Saudi Arabian royal family. Saudi Arabia is Iran's regional foe.
The targeting of Iran International comes as Tehran also has long harassed members of the BBC's Persian service for their work reporting on the country. However, the threats against Farsi-language networks broadcasting abroad have exponentially grown as they cover the nationwide protests that have rocked Iran since September, noted AP.
Iran International described making the decision after London's Metropolitan Police told it "about the existence of serious and immediate threats to the safety of Iranian journalists" working there.
Reached for comment, Iran International referred to a statement saying that "threats had grown to the point that it was felt it was no longer possible to protect the channel's staff" or the public around its studio in London.
The head of the Metropolitan Police's counterterrorism unit, Assistant Commissioner Matt Jukes, acknowledged giving advice to Iran International about the threat and moving its operation.
Jukes said in a statement quoted by AP that police and the domestic intelligence service MI5 had foiled "15 plots since the start of 2022 to either kidnap or even kill British or U.K.-based individuals perceived as enemies of the regime," without elaborating.
"We also appreciate that talking to a media company about moving their operations from a particular location — even though it is due to grave safety concerns — is exceptional. The advice to relocate has not been given lightly," Juke said. "The situation that journalists face around the world and the fact that some journalists face such hostile intentions of foreign states whilst in the U.K. is a challenging reality that we are determined to confront."
Iran International has made several revelations over the years. In December, it exposed that Iran's failed attempt to assassinate former US Secretary of State Mike Pompeo and former national security advisor John Bolton was commanded by a Syria-based commander of IRGC Quds Force Unit 840.
Last month, the news channel reported that Ghasem Fathollahi, a member of the Revolutionary Guards who was killed outside his home in Tehran, was assassinated by the IRGC Intelligence Organization.
AP noted that Iran's Intelligence Ministry describes the channel as a "terrorist organization."
"Its operatives and affiliates will be pursued by the Ministry of Intelligence," Intelligence Minister Esmail Khatib said in November. "And from now on, any kind of connection with this terrorist organization will be considered to be tantamount to entering into terrorism and a threat to the national security of the Islamic Republic of Iran."