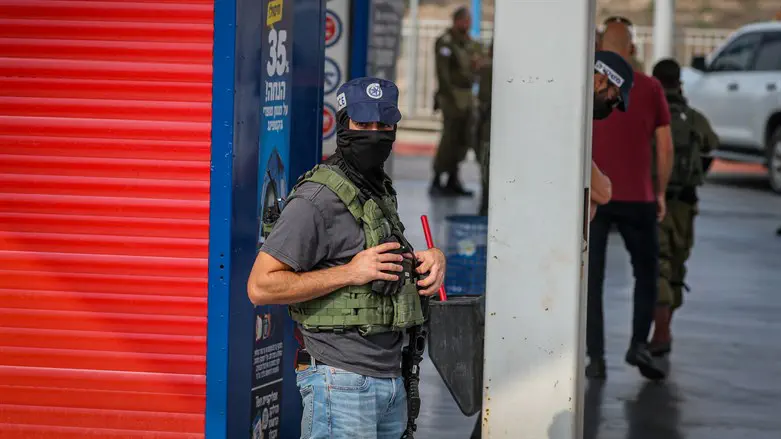 Scene of Ariel terrorist attack
Jamal Awad/Flash 90
The IDF announced on Sunday its intention to demolish the home of Muhammed Souf, who on November 15, 2022, carried out a combined terrorist attack that included several stabbings and ramming incidents in the Ariel area.
Motti Ashkenazi, Michael Ledigin and Tamir Avichai were murdered in the attacks, and four other people were injured.
The family of the terrorist has been given the opportunity to petition the demolition.