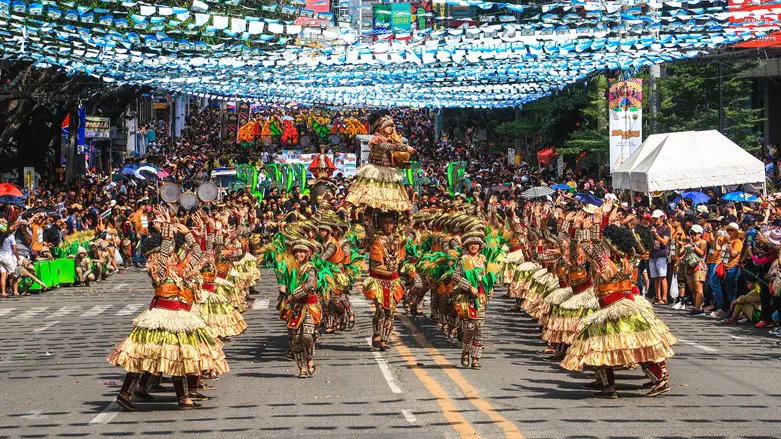 hitoshi-namura-
unsplash
Though it's commonly known as the Pearl of the Orient, the Philippines also boasts another name, The Land of Pleasant People, due to its warm and welcoming people. So if you're visiting this archipelago in Southeast Asia, or even if you live here, why not take advantage of these can't-miss activities? Whether you're into extreme sports or laid-back relaxation, there's plenty of fun to be had in the Philippines.
Paraw Regatta
The Paraw Regatta is a unique event that celebrates traditional Philippine boat building and water sports. The boats are made of bamboo and shaped like prows. These are considered by many Filipinos as their national treasure, because they have been passed down from generation to generation and still being used for fishing, transportation, and various other purposes.
Running of the Bulls
The Running of the Bulls is an annual event that takes place every year on July 6. The day's festivities start with a procession where a statue of Saint Fermin, the patron saint of Pamplona, is carried through town. After the procession, people take part in organised bull-runs throughout Pamplona's narrow streets while trying to avoid being gored by bulls.
Bikol Sports Festival
The Bikol Sports Festival is a weeklong celebration of all things sporty. Join in on the fun by indulging in basketball games, running races, and rock climbing challenges. A bicol tour package is an excellent way to enjoy this event as it will give you a glimpse into Bicolano culture and heritage as well as a chance to explore one of the most beautiful provinces in the Philippines.
Sinulog Festival
The Sinulog Festival is a celebration of the vernacular Catholic faith. It is held every third Sunday of January and lasts for nine days.
Magayon Festival
The Magayon Festival, also known as Magayon ng Kaharian ng Madya (Festival of the Ancient Kingdom), is a celebration that takes place every year on December 1st at the town of Magayon, Makati City. The festival features various activities such as live music concerts and traditional Filipino games.
Pahiyas Festival
The Pahiyas Festival is a colourful festival celebrated every September, with festivities lasting for three days. It takes place in Lucban, Quezon and is one of the country's most important festivals.
Araw ng Dabaw
One of the most famous celebrations in the Philippines is Araw ng Dabaw.
Kadayawan sa Davao City
The Kadayawan Festival is an annual festival held during the month of August. It is a celebration of Davao's history, with festivities that include a parade, exhibits, and a street dance competition.
Sandugo Ceremony in General Santos City
The Sandugo Ceremony is a rite of passage for all Tausug males. It symbolises the blood pact between family members, where a brother and sister will sacrifice their lives for one another if necessary.
Christmas and New Year Celebrations
Christmas Eve is celebrated on December 24th and it is a day where Filipinos show their love and appreciation for each of their family members. This can be done by preparing special foods or giving each other presents.