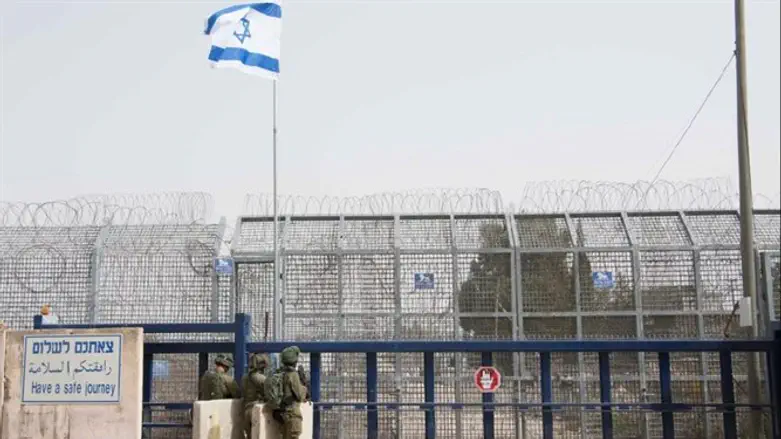 Kuneitra Crossing
IDF Spokesperson
Following the transfer of IDF soldier Zachary Baumel's body from Syria to Israel, Israel released two Syrian prisoners held in Israel Sunday morning.
The IDF Spokesperson confirmed that the two Syrian prisoners had been transferred to the Red Cross through the Kuneitra crossing on the Golan Heights.
The first prisoner released was Hamis Ahmad, 35, a Fatah terrorist from the Yarmuk refugee camp in Syria who was captured in April 2005 for attempting to infiltrate an IDF base in the southern Golan Heights and harm soldiers.
After one of the IDF officers managed to subdue him, Ahmad was arrested, and he related that he had planned to kidnap a soldier. He was sentenced to prison until 2023.
The other prisoner is Zidan Tawil, 57, a resident of Khader, Syria, who was imprisoned in Israel after being convicted of drug smuggling. Tawil was arrested in July 2008 and was expected to be released this July.
Three weeks ago, Baumel was buried in the military cemetery on Mount Herzl, 37 years after he was declared missing in the aftermath of the Battle of Sultan Yaqub. According to Arab reports, the body was found in the Yarmuk refugee camp near Damascus.