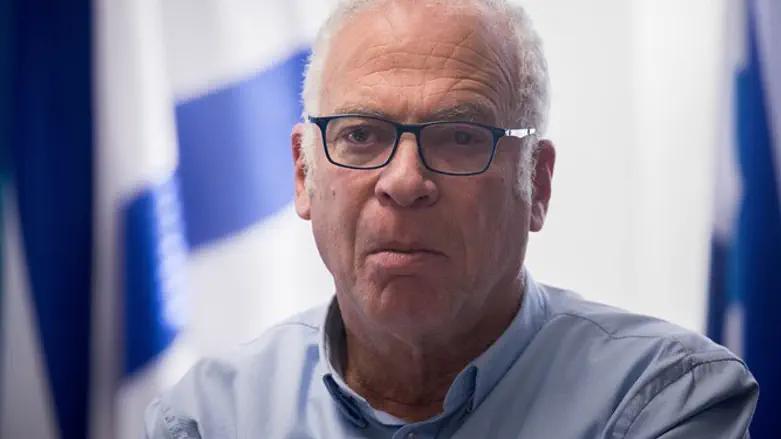 Uri Ariel
Flash 90
National Union Chairman Uri Ariel emphasized the demand of the Jewish Home Party to appoint Minister Naftali Bennett as defense minister after Liberman's resignation.

"Prime Minister Netanyahu should appoint Minister Bennett as defense minister and this government can continue to function. I think there is an advantage in stability, of course assuming that Bennett will bring security policy to a much better place," Ariel said in a conversation with Arutz Sheva.

He added that "Naturally, there is a desire of more than one person to be defense minister, but the most appropriate one is Minister Bennett, who was promised the portfolio by the Prime Minister in the past, and the promise was not honored."
Minister Ariel added that talks about resigning from the government following Liberman's resignation are not currently under discussion. "We are not there, we have to first discuss our demand with the prime minister, to see his reaction, and according to that assess the situation and decide on our actions."

"Our voters want stability, we want a government that functions, and under the assumption that the defense minister will be Bennett, there will also be better answers to the security difficulties and challenges in the north, the south and Judea and Samaria."

"To the right-wingers who want a forceful approach, I say - pressure the prime minister to appoint Bennett as defense minister and I think they will see that forcefulness very quickly."

Minister Ariel called for an end to the policy of restraint and containment in Gaza. "I am sorry that we have to say so many times the words, 'we told you so.'"
"We told you that the expulsion from Gush Katif would bring terror to Tel Aviv. They made a joke of us. The question is what will happen from now on. We must change the political orientation and, with a strong hand, deal with terror and with anyone who tries to harm the children of Sderot and other children in the Gaza vicinity. There is no place for restraint or containment. The place for these words is in the garbage can."