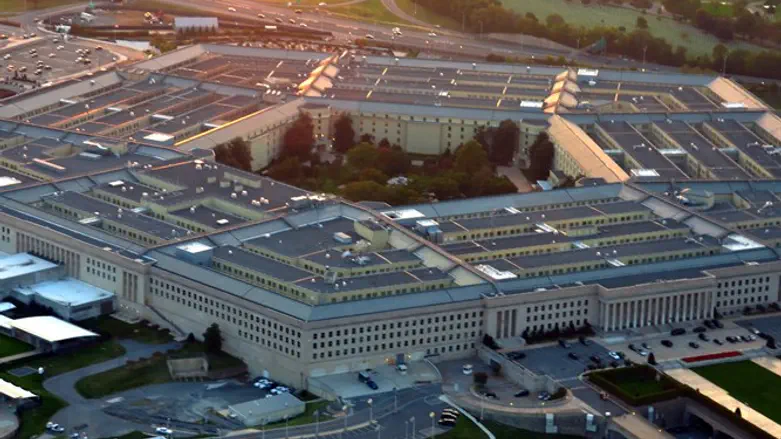 Pentagon
iStock
The Pentagon on Wednesday warned Russia that it will bear responsibility for the resulting humanitarian crisis in Syria if the Moscow-backed Syrian military attacks the northern city of Idlib, The Associated Press reported.
Eric Pahon, a Pentagon spokesman, said that the US and its allies are concerned about the deadly consequences if Syrian President Bashar Al-Assad, with support from Russia and Iran, launches an offensive against Idlib, the last major rebel stronghold in Syria.
Syrian government forces have been massing troops near the city, and Russia and Syria have launched airstrikes on Idlib for weeks.
Pahon said the US questions the continued presence of more than a dozen Russian warships in the Mediterranean Sea near Syria, adding that the ships must operate safely and abide by international law.
The White House warned last week that "millions of innocent civilians are under threat of an imminent Assad regime attack, backed by Russia and Iran", adding that President Donald Trump has warned that such an attack would be a reckless escalation of an already tragic conflict and would risk the lives of hundreds of thousands of people.
Trump himself warned Assad last week that "the world is watching" as government forces prepare to assault Idlib.
"They will hopefully be very, very judicious and careful. Because the world is watching. That cannot be a slaughter. If it's a slaughter, the world is going to get very, very angry. And the United States is going to get angry, too. I am watching that very closely," he stressed.
Earlier on Wednesday, UN investigators confirmed that forces loyal to the Syrian government had used chlorine gas in three attacks on the suburbs of Damascus and the city of Idlib earlier this year, committing war crimes.
The confirmation came amid concerns that the regime is planning a chemical attack in this round of fighting in Idlib as well.
Jim Jeffrey, the new US representative for Syria, said last Thursday there is "lots of evidence" that chemical weapons are being prepared by Syrian government forces in Idlib region in northwest Syria.
Jeffrey warned that any attack on the last big rebel enclave would be a "reckless escalation".