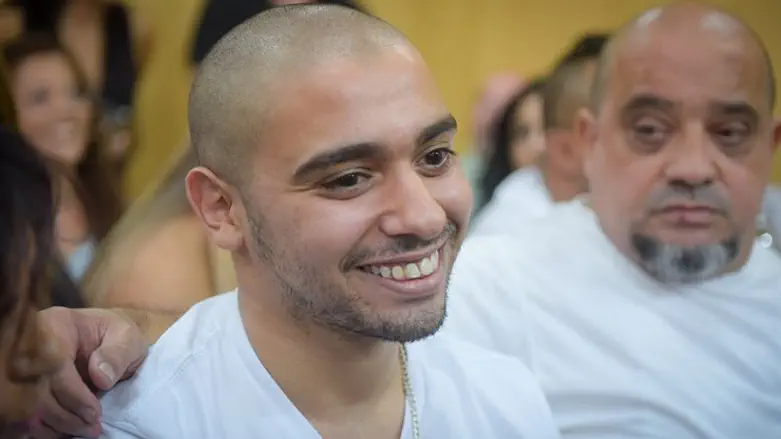 Elor Azariya in court
Avshalom Sasoni/POOL
An IDF parole board ruled Monday that former IDF soldier Elor Azariya will be freed after serving two-thirds of his 14-month prison sentence, enabling him to leave the army's Prison 4 facility on the 10th of May.
While Azariya had requested that he be freed after completing half of his 14-month sentence, which would have enabled him to walk free in a matter of days, prosecutors requested that the former IDF sergeant be held until he had completed two-thirds of his term.
Azariya was convicted of manslaughter in January 2017 for the shooting death of a wounded Arab terrorist shortly after an attack in Hevron that left one soldier wounded during the Purim holiday in March, 2016.
In February 2017, an IDF court sentenced Azariya to 18 months in prison. That sentence was reduced, however, after Azariya's legal defense team appealed to IDF Chief of Staff Gadi Eizenkot, who slashed four months from the prison sentence.
Azariya began serving his sentence last August, and will have completed half of his 14-month prison sentence next week.
Earlier this month, prison officials praised Azariya for his 'exemplary' behavior, and recommended that he be considered for early release.
"Elor's behavior has been exemplary throughout his prison term, and thus was permitted to take vacation leaves [from prison] every 28 days," the report reads, "starting from his very first month."