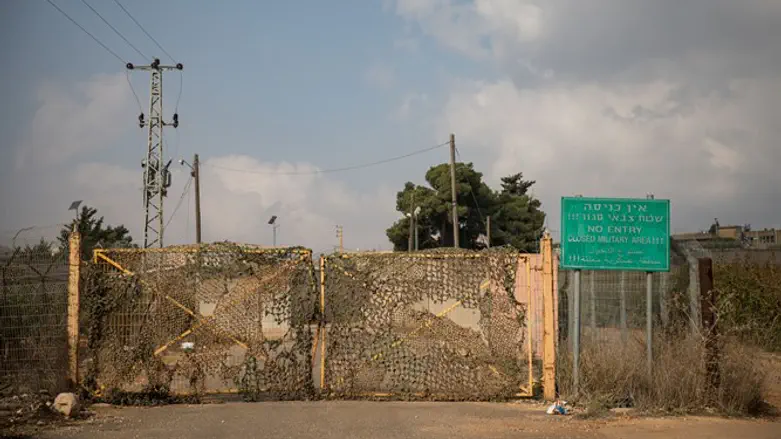 Lebanon-Israel border
Hadas Parush/Flash 90
Lebanon's chief military prosecutor on Wednesday indicted Lebanese actor and writer Ziad Itani on charges of collaborating with Israel and possessing drugs, reports The Associated Press.
Itani was arrested last week and accused of collaborating with an Israeli female spy to collect information about Lebanese politicians and journalists.
Itani allegedly collaborated with a Mossad agent to gather information about political developments following the resignation of Prime Minister Saad Hariri, and specifically about Interior Minister Nouhad Mashnouq, a member of Hariri's Future Movement, according to AP.
The actor has apparently admitted to the charges. No trial date has been set.
Reports of arrests in Lebanon of suspected collaborators or spies for Israel are nothing out of the ordinary.
In October, the Hezbollah-affiliated television network Al-Manar reported that Lebanese security forces had arrested three Lebanese men suspected of collaborating with Israel.
According to the report, the three admitted that they had been in contact with Israeli officers and agents.
In January, Lebanon's security services claimed they had arrested a spy ring comprised of five people who allegedly "spied for Israeli embassies abroad".
In 2015, Lebanese authorities announced they had arrested two Lebanese nationals and a Syrian on allegations of spying for Israel.
Several weeks later, Lebanese media reported that soldiers had detonated a "listening device" allegedly planted by Israel in the southern Marjayoun region, close to the border with the Jewish state.