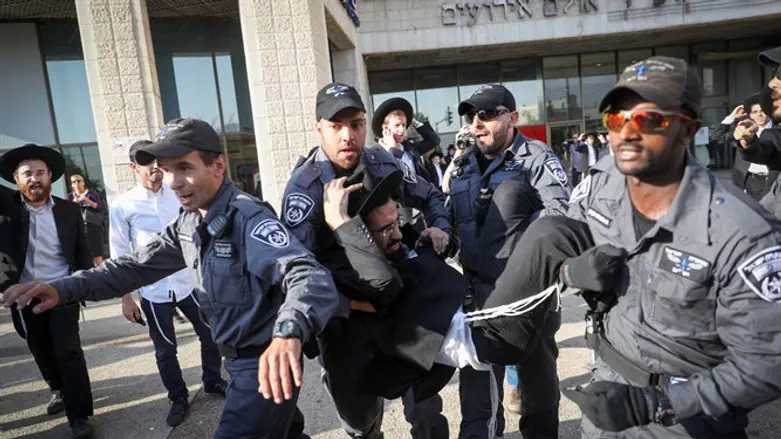 Police arrest draft protesters
Flash 90
The police said Tuesday that the haredi anti-draft demonstrations and illegal roadblocks in Jerusalem and Bnei Brak were instigated by Rabbi Shmuel Auerbach, the leader of the radical Jerusalem faction.
If direct evidence is found linking the 86-year-old rabbi to the riots and the roadblocks, the 86-year old rabbi will be treated like any other citizen and be summoned for questioning, the police told Channel 2.
However, the police stated that there is currently no solid evidence against Rabbi Auerbach. The police are working to prevent further demonstrations and riots through other means.
57 haredi demonstrators were arrested for blocking traffic in Jerusalem and Bnei Brak Tuesday. 40 of the arrests were made in Bnei Brak. Another demonstration was held at the entrance to Tzfat, although there were no arrests there.
The demonstrators protested the arrest of two yeshiva students who refused to serve in the IDF.