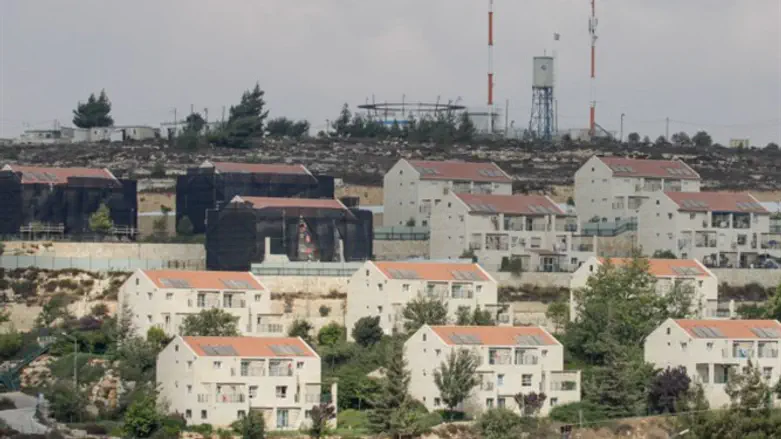 Beit El (file)
Oren Nahshon/Flash90
Religious Zionist voters have recently begun to express their frustration and worries that Israeli Prime Minister Binyamin Netanyahu will betray them.
During meetings last week, various Judea and Samaria regional heads were surprised to hear Netanyahu debating whether to fulfill his promise to build 300 additional housing units in Judea and Samaria.
In 2012, Netanyahu promised to build "ten homes for every home destroyed."
"Why aren't you approving the homes you promised to build in Beit El?" one of the leaders asked Netanyahu.
Netanyahu avoided the question and noted that the US did not approve building plans for Beit El. He also said that the approval of housing units in Beit El would contradict recent agreements with the US.
However, an examination of US sources close to US President Donald Trump did not turn up any such demand. In fact, the sources said the US had not requested such a thing, and that the policy decisions were left up to Netanyahu and only Netanyahu.
"Netanyahu lied to the Religious Zionist rabbis, and it's not the first time," a Judea and Samaria leader said. "There is no explanation for the Prime Minister's behavior, which critically injures the settlements in Judea and Samaria."
"Netanyahu is worried and he gives in to the extreme left.
"The only thing we can do is hope that when elections come, the Religious Zionists do not vote for a person who deceives their community, its leaders, and its rabbis."
Protesting Netanyahu's decision, the Beit El Council on Sunday will move its seat to a tent opposite Netanyahu's residence in Jerusalem.
"For ten years, not a single home has been built in Beit El!" the Beit El Council said in a statement. "Five years ago, when the Ulpana neighborhood was destroyed, the Israeli government promised to approve 300 new apartments."
"Two years ago, additional homes were destroyed, and Netanyahu promised to advance the approval of the 300 new units.
"The plans were advanced, and now the only thing we need is approval to go to market. Last week, several projects were approved, but Beit El was left off the list.
"Again, our plan was not approved. 114 of the 300 units were ready for construction but not approved, even though the plans are ready and the ground is waiting for construction to begin."