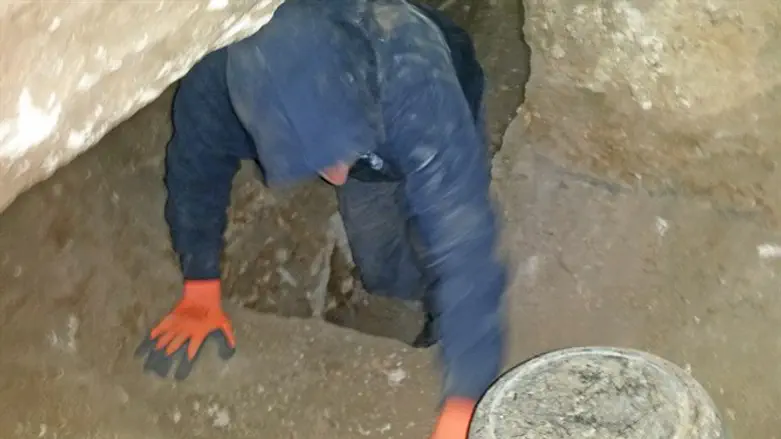 Thieves caught in the act
Israel Antiquities Authority
An Arab gang of antiquities thieves were arrested last week after they were caught in the act while raiding ancient tombs in northern Israel.
The gang, made up of three residents of the Arab village of Tur'an in northern Israel, were nabbed by Israel Antiquities Authority agents, backed up by Border Police officers, who found the thieves searching through ancient burial grounds and tombs in Horbat Mishkena, a Roman-era Jewish town.
The thieves were searching for valuables in the archaeological site, while causing irreparable damage to the ruins.
"The town Mishkena is mentioned in the Jerusalem Talmud as a Jewish village about halfway from Tzippori to Tiberias," said IAA official Nir Distalfeld. "Inside the hewn burial caves, often marked by a heavy stone, sometimes there are items which were used in funeral ceremonies."
"Today, these items are in great demand on the antiquities market. Gangs of thieves search burial chambers for these items, which can be found whole, as they were the day they were placed there, since they were protected in the grave for hundreds and thousands of years. For money, these thieves are destroying our history and erasing pieces of the country's archaeological puzzle."
Illegal dig
IAA