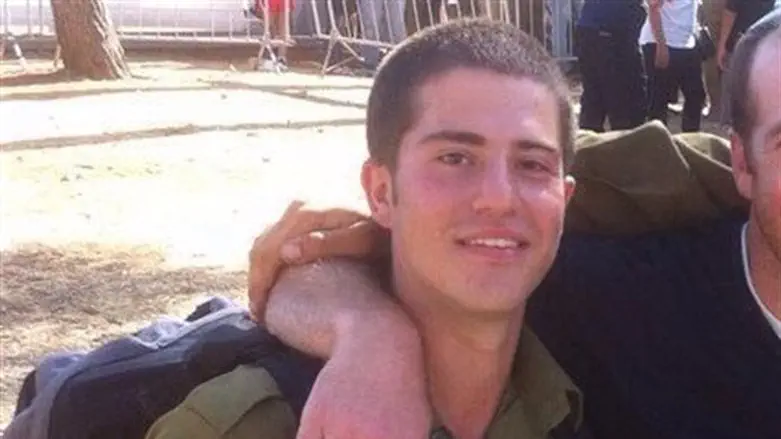 Shlomo Rindenow
Courtesy of the family
The brother of one of two soldiers killed in an apparent tragic accident in northern Israel today has told Arutz Sheva of his shock at the loss of his sibling, who he described as a remarkably dedicated soldier.
20-year-old Sergeant Shlomo Rindenow was killed along with 24-year-old Sergeant First Class Hussam Tapesh, when a hand grenade exploded under unclear circumstances as they traveled in a patrol jeep near the Syrian border.
The explosion occurred Sunday morning, but the news was only released for publication later in the afternoon to enable the military to alert the victims' families first.
Shlomo's brother Jeff spoke to Arutz Sheva shortly after news of the tragedy broke.
He said Shlomo, a lone soldier from New Jersey, was in fact the fifth brother in his family to travel to Israel and volunteer in an IDF combat role. One other brother is also currently serving in the army, as a paratrooper.
"It happened at 7 a.m. Israel time, and we were informed about it four hours later," Jeff told Arutz Sheva. He said that Israeli embassy officials imparted the devastating news personally to his family, and were accompanied by a local community rabbi.
Shlomo's father is also a well-known rabbi in the community.
"Our family will be flying into Israel tonight," he continued, adding that there was "no doubt" his brother would be buried in Israel. "He sacrificed for the land, he'll be buried in the land."
He described his youngest sibling as "100% dedicated" to the army.
"He lived and breathed being a soldier - he couldn't wait to get back to base," Jeff recounted.
The funeral is set for tomorrow (Monday), and details are to follow.