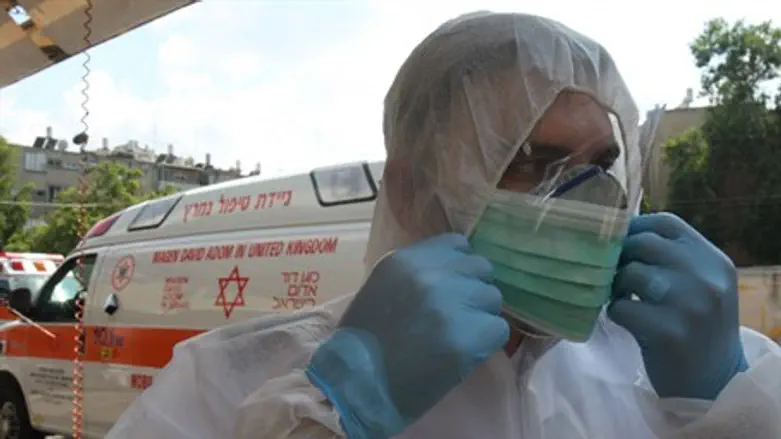 Swine flu (file)
Flash 90
A two-year-old infant boy was hospitalized in serious condition on Tuesday, after being diagnosed with the H1N1 virus commonly known as swine flu.
The boy is receiving treatment at Rambam Hospital in Haifa, with doctors noting he suffered from background illnesses, a factor which heightens the risk of coming down with the virus.
After arriving at the hospital four days ago, the two-year-old was hospitalized in the emergency care department on Tuesday while on artificial respiration and having been put to sleep with anesthetics.
The case comes as part of an outbreak of swine flu that has been sweeping Israel since last week.
Last Thursday it was revealed that a woman in her 50s who suffered additional background illnesses died of the disease at Beilinson Hospital in Petah Tikva.
As of last Thursday no fewer than 13 known victims were suffering from swine flu, with nine of them in serious condition, including several pregnant women.
The Health Ministry has called on the public to get flu shots, as the inoculation is also effective against the H1N1 virus.
The Ministry recommends getting the vaccine in October or November, under the estimation that the seasonal bout of winter flu cases generally picks up in the two months following that time period.