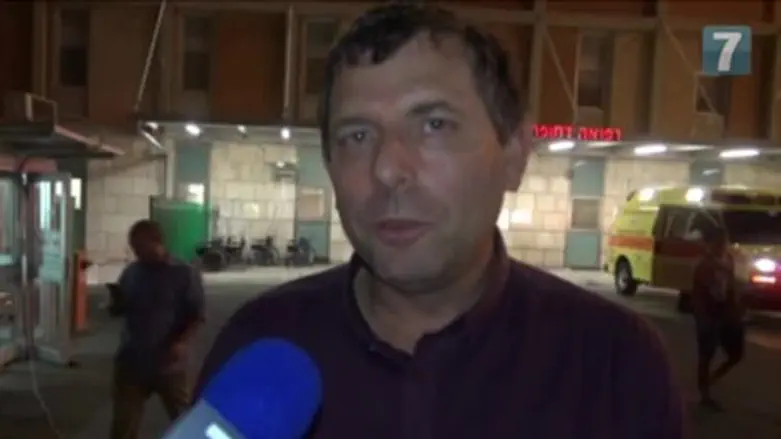 Dr. Asher Salmon
Eliran Aharon
Dr. Asher Salmon, Deputy Director of Hadassah Ein Kerem Hospital in Jerusalem, told Arutz Sheva on Thursday night that the two young combat soldiers who were seriously wounded earlier in the day in a vehicular terrorist attack are not currently in life-threatening danger.
"In the afternoon we received the two wounded in serious condition with wounds to multiple bodily systems," said Salmon.
After their arrival, he noted, "we brought them into the trauma room, evaluated their situation and put the two of them into the surgery room."
"The families arrived, were given a briefing, and currently are with them," said Salmon. "In the coming hours they will leave the surgery room and we will be able to evaluate their situation better."
In an encouraging revelation, he added, "there is no immediate danger posed to their lives."
A third soldier was lightly wounded in the attack, which occurred at Sinjil junction, near Shiloh in Samaria, several kilometers north of Jerusalem.
The Arab terrorist responsible for the attack was shot by IDF forces and neutralized at the scene; he was seriously wounded and brought in for medical treatment at Shaare Tzedek Hospital also in Jerusalem.