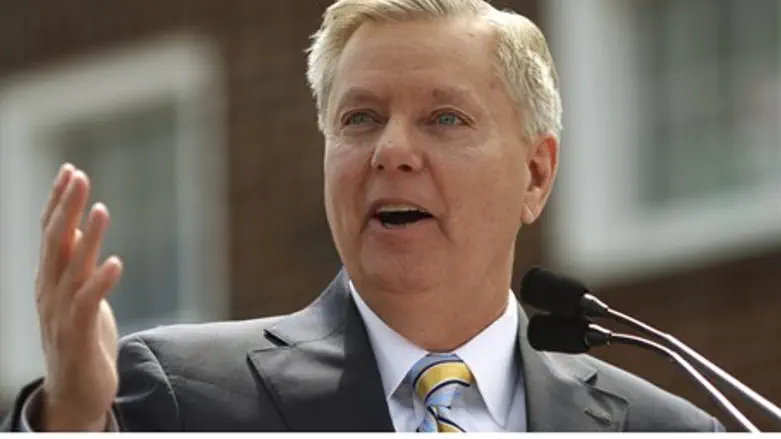 Senator Lindsey Graham
Reuters
Republican Senator and presidential candidate Lindsey Graham showed a sense of humor on Wednesday, a day after Donald Trump, another Republican candidate, publicly gave out his private phone number.
Graham's campaign released a video showing the South Carolina senator destroying his own cell phone in response to Trump's action.
The video, created by the Independent Journal Review, shows Graham as he explores a variety of methods to dispose his cellular device, from tossing it into a blender to beating it with a baseball bat.
On Tuesday, Trump had ramped up his attacks on the South Carolina senator, who made headlines Monday for calling Trump a "jacka**", by calling Graham a "lightweight" and an "idiot" in a speech in front of supporters, before proceeding to read out what he said was Graham's phone number, telling his supporters to "try it."
The background to the spat between the two Republican candidates is comments Trump made against Republican Senator John McCain, saying he is not a war hero because he was captured.
Graham, who is a close friend of McCain's, responded to Trump's comments by appearing on several television networks and saying that Trump was "becoming a jacka**" and that he had become "the world's biggest jacka**."
The South Carolina Republican had earlier criticism for Trump as well. Graham recently said Trump is a "wrecking ball" who has put the Republican Party's future on the line. Those comments came in response to Trump's controversial remarks about Mexican immigrants.