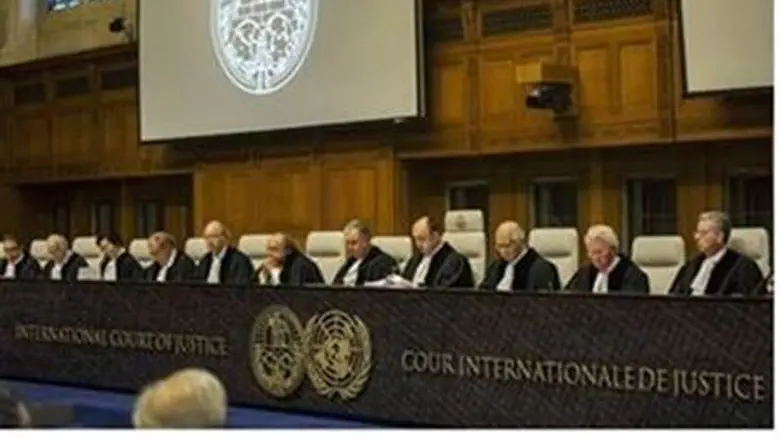 International Criminal Court (ICC)
Reuters
The White House on Thursday said efforts to have Israel charged with war crimes at the International Criminal Court (ICC) were "counterproductive" and would be opposed by Washington, according to AFP. 
The United States has "made clear that we oppose actions against Israel at the ICC as counterproductive," National Security Council spokesman Alistair Baskey said after the Palestinian Authority (PA) submitted evidence to Hague prosecutors.
"We do not believe the Palestinians are eligible to accede to the Rome Statute and join the International Criminal Court," said Baskey.
Earlier Wednesday, the PA officially submitted the first batch of legal documents to the ICC in its attempt to have Israel prosecuted for "war crimes" - a move it has been threatening for months. 
The PA's attempts to prosecute Israel at the ICC are part of a wider diplomatic offensive against the Jewish state, which began after the PA walked away from peace talks last year.
Israeli political sources told Arutz Sheva on Wednesday that the Jewish state does not intend to cooperate with the ICC given that it has never recognized the authority of the court.
However some Israeli legal rights groups have warned that if the PA goes ahead with its attempts to prosecute Israel, they will launch criminal proceedings against the PA, Hamas and other terrorist groups.
There have also been calls to dismiss the ICC's Chief Prosecutor even before the case begins, over allegations of her alleged anti-Israel bias.
Legal rights experts have said that having the ICC enter the fray of the Israeli-Arab conflict will ultimately harm the PA, Hamas, and the ICC itself - not Israel. 
US President Barack Obama's Democratic administration has said it does not believe "Palestine" is a sovereign state and therefore does not qualify to be part of the ICC, but has not explicitly threatened to withhold aid. Washington did, however, indicate it was reviewing its annual $440 million aid package to the PA because of the decision to join the ICC, which is a breach of the 1993 Oslo Accords.