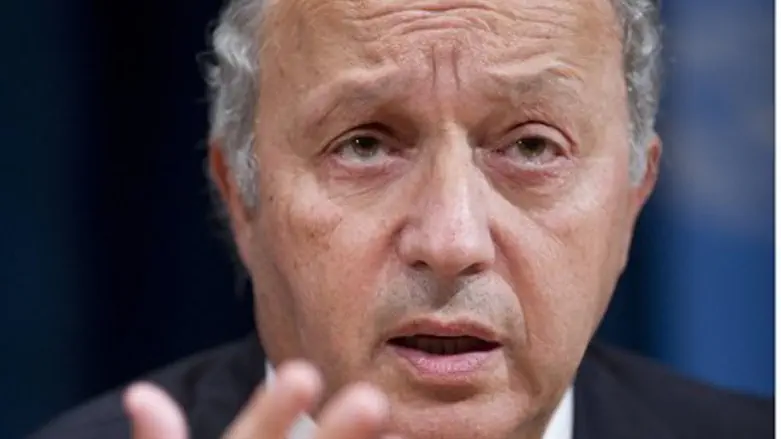 French Foreign Minister Laurent Fabius
Reuters
French Foreign Minister Laurent Fabius said Tuesday that any recognition of "Palestine" as a state must be "helpful to peace" as part of a two-state solution, and not just symbolic - a not-so-subtle criticism of the UK's non-binding vote Monday to recognize "Palestine."
Britain's move came in the footsteps of Sweden, which shockingly announced recognition of "Palestine" on the Jewish holiday of Yom Kippur, but Fabius said France would only follow suit "when the time is right."
"From the moment that we say there must be two states, there will be a need for recognition of the Palestinian state, that goes without saying," Fabius told the lower house National Assembly.
"The only question is what are the procedures and how to be most effective. What we want is not a symbolic issue but to be helpful to peace."
Fabius suggested that the "right time" he was referring to could come when all attempts at negotiation had been exhausted.
Peace talks initiated by US Secretary of State John Kerry collapsed in April after the Palestinian Authority (PA) torpedoed the talks by signing a unity deal with the Hamas terror group.
Fabius's statements come as Israeli experts have warned the UK vote may be a sign of increasing diplomatic warfare against Israel in Europe.
Signs of that diplomatic war were seen on Tuesday, as European diplomats told Reuters they are "frustrated" at Israel for not folding to their vision of a Palestinian state in Judea and Samaria, and threatened numerous steps against Israel such as a travel ban on Jewish residents of the region with any criminal history.
AFP contributed to this report.