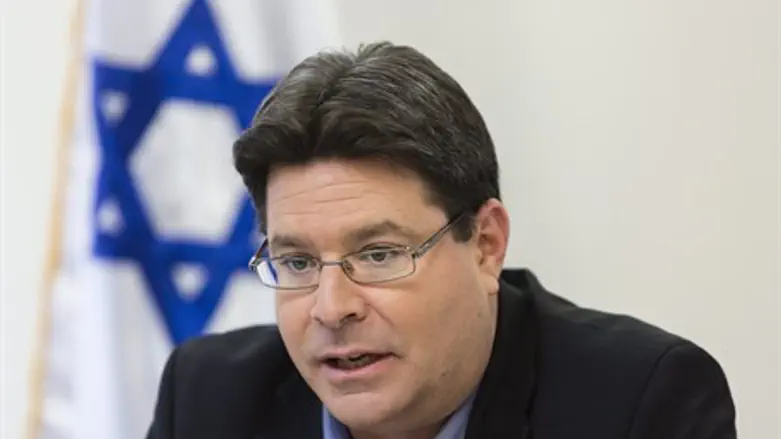 Ofir Akunis
Flash 90
Deputy Minister in the Prime Minister's Office, MK Ofir Akunis (Likud), reacted sharply Sunday to the speech delivered by Palestinian Authority chairman Mahmoud Abbas at the United Nations General Assembly last week.
Abbas "is making false and underhanded use of the podium at the UNGA to repeat the Palestinian lies that have become familiar to us in the 100-year conflict.
"In the face of Abbas's speech of lies, the prime minister must give a speech of truth, and he will do this," Akunis said. No Jewish person, from the left or right wing, can help but be shocked by the toxic propaganda that Abbas used against Israel when he accused it of genocide.
There is but one truth, Akunis explained. "Israel is right and the Palestinians are wrong. Israel wants peace and the Palestinians do not. Israel provides economic plenty even for those who are not Jews, and the Palestinian swant a Jew-free state."
"Abbas," he added, "does not want a state beside Israel but a state instead of Israel. We are here to block him and to block the establishment of a Palestinian state on the hilltops of Judea and Samaria... These are tracts of land that have been ours for 4,000 years."