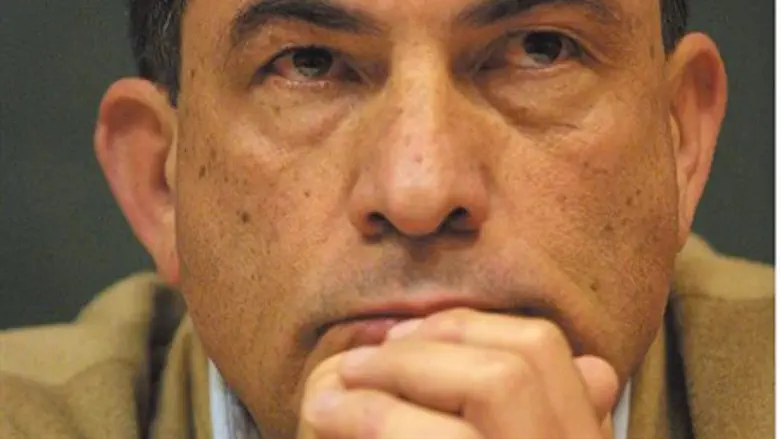 Gideon Levy
Flash 90
At least 100 now-former subscribers have informed the daily Haaretz and The Marker newspapers that they were canceling their subscriptions, specifically because of the far-left writings of senior op-ed columnist Gideon Levy.
While complaints against Levy for his radical stances in his columns are nothing new, many of the canceling subscribers cited a column of his last week as the straw that broke the camel's back. In the column, titled "Lowest deeds from loftiest heights," Levy slammed Israel Air Force pilots for carrying out their missions to bomb Hamas targets in Gaza.
IAF pilots, he wrote, "are the very finest of Israeli youth, destined for greatness... but they are now perpetrating the worst, the cruelest, the most despicable deeds," in bombing targets IDF intelligence has pegged as terrorist strongholds in Gaza. "Israel's 'heroic' pilots push buttons and joysticks, battling the weakest and most helpless of people," he wrote, adding that for the pilots, killing was "fun, like a war game."
The residents of Gaza, meanwhile, wrote Levy, are "the weakest, most helpless people who have no air force and no aerial defense, barely even a kite. As of this writing, they have already killed almost 200 people and wounded approximately 1,000, most of them civilians."
The day after the column appeared, the Haaretz editorial office was inundated with requests for cancellations. Managers were quickly deployed to try and talk subscribers out of canceling.
In the newspaper business, every canceled subscription could be seen as a "nail in the coffin" of a newspaper. At Haaretz, known for its far-left editorial policy, mass subscription cancellations are nothing new, and sources in the paper said that in recent months it had added a lot of subscribers, offsetting the latest exodus. However, some analysts said that most of these newcomers were probably digital subscribers, who do not bring in much money for the paper compared to print subscribers despite the "paywall" introduced by Haaretz's online edition in the past few years.