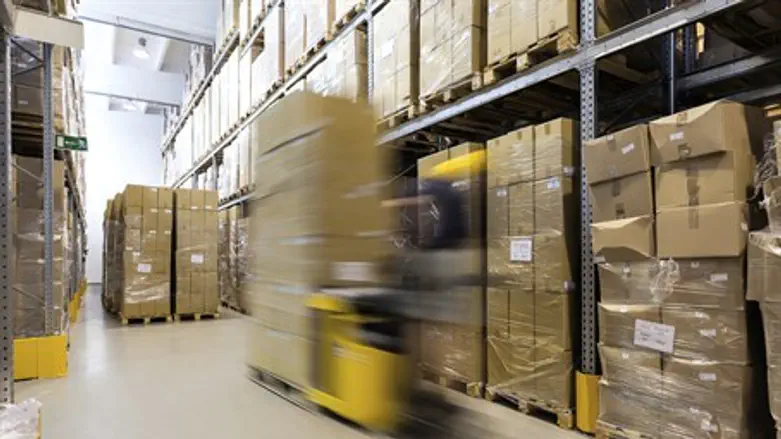 Are deliveries being lkept from Judea and Sam
Thinkstock
Pesach Rubin, a resident of Hermesh in northern Samaria, is fed up.
Rubin purchased a product from eBay and received a telephone call from the Aviv delivery company, which sought to clarify with him where to send the product. Aviv had never heard of Hermesh; Rubin explained that the settlement in northern Samaria.
The response?
"We don't deliver there." 
He said operator did not say explicitly that the company will not cross 1949 Armistice lines, but defined the "Hermesh" as a place where the company simply will not go. 
Rubin's attempts to argue that eBay could send the product via registered mail fell flat, and the operator insisted that he go somewhere else to pick up his purchase. Rubin explained that he lives and works in Hermesh and sees no reason to be denied service; his product was shipped back to the company in response - and a representative called him to determine a payment method. 
Aviv Deliveries is a subcontractor of another large shipping company, who immediately shipped the product directly to Rubin after he explained the location snafu. 
Rubin stressed in conversation with Arutz Sheva correspondents that Hermesh actually appears as a delivery point on Aviv Deliveries' website, they denied him service for apparently no reason whatsoever. 
Arutz Sheva reached out to representatives for comment; none has been issued as of this publication. 
The Samaria Residents' Council noted that the incident is not an uncommon phenomenon.
"This phenomenon that Israeli companies do not provide services to residents of Judea and Samaria is scandalous and must disappear," a Residents' Council representative stated. "No Israeli company may refuse to serve the residents of the State of Israel."
The Council has urged nationalists to boycott companies which practice service discrimination against Judea and Samaria "until they change the company's procedures." About 30 calls are made to the Council per month with similar complaints, representatives said; most are resolved through a call to company executives or other supervisors.