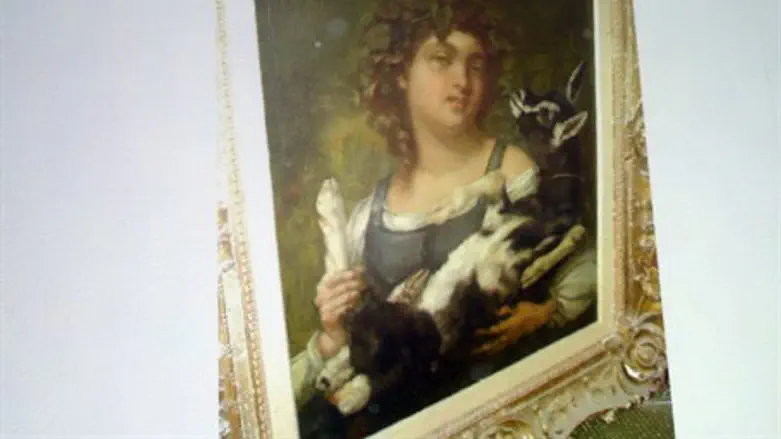 Stolen artwork seized by Nazis (file)
Reuters
The reclusive German son of a Nazi-era art dealer who hoarded hundreds of priceless paintings for decades, some of them plundered from Jews, has left the collection to a Swiss museum, according to AFP. 
"The Bern Art Museum has been informed through telephone and written messages from lawyer Christoph Edel... that (his client) Cornelius Gurlitt named the Bern Art Museum foundation as his only legatee," the establishment said in a statement a day after Gurlitt's death.
The museum said the news came as a shock.
"Despite the media speculation that the collection had been left by will to an artistic institution outside of Germany, this completely unexpected news provoked general astonishment," it said, stressing that it had "never, at any time, had any kind of relationship" with the deceased.
While expressing "gratitude and happy surprise" and the unexpected gift, the museum acknowledged that the inheritance also handed it "a considerable responsibility", and raised "a series of touchy questions, especially of a legal and ethical nature."
Gurlitt, who died Tuesday at the age of 81, last month struck an accord with the German government to help track down the rightful owners of pieces in his trove of 1,280 artworks, including Jews whose property was stolen or extorted under the Third Reich.
The works, whose value has been estimated at hundreds of millions of dollars, were seized in February 2012 when they were discovered by chance in the course of a small-scale tax evasion investigation.
More than 200 paintings, sketches and sculptures discovered in a separate home of Gurlitt's in Salzburg, Austria including works by Monet, Manet, Cezanne and Gauguin are not covered by the German agreement and it was not immediately clear who would now claim them.
Gurlitt's father Hildebrand acquired most of the paintings in the 1930s and 1940s, when he worked as an art dealer tasked by the Nazis with selling works taken from Jewish families and avant-garde art seized from German museums that the Hitler regime deemed "degenerate".
He played a key role in the Nazis' systematic looting of major art collections to raise hard currency and to handpick works for a "Fuehrer Museum" for Adolf Hitler in the Austrian city of Linz that was never built.
Germany has been sharply criticized for its "scandalous" handling of the art finds, as news of the discovery was only made public last November through a news report. Following the criticism, Germany created a site to facilitate the return of the art by increasing access to images of the pieces.
In late January, World Jewish Congress (WJC) President Ronald S. Lauder called on the German government to draft a new law to ease the process of returning the art. Gurlitt had declared in the past that he "will not give anything back voluntarily."