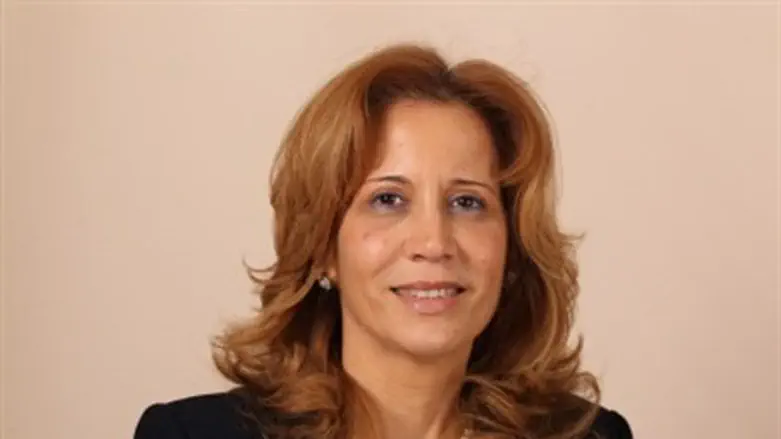 MK Aliza Lavie
Flash 90
MK Aliza Lavie (Yesh Atid) on Wednesday night called for "renewed thinking" in the wake of the viral Facebook campaign by IDF soldiers in support of "David the Nahlawi," the soldier who was punished this week for defending himself against Arab provocateurs.
"Renewed thinking is required," wrote Lavie on her Facebook page, adding, "There is a storm on the internet over 'David the Nahlawi' who cocked his weapon towards a Palestinian boy. Apparently, David's punishment by his commanders stems from discipline-related incidents that are not related to the weapon-cocking incident."
"However," she continued, "we should not ignore the many reactions of soldiers relating to the incident itself and expressing their sympathy [with David the Nahlawi]."
"We must address this feeling they are expressing about being abandoned in the field without being backed up [by their commanding officers]," said Lavie. "The wave of responses requires the IDF to re-examine whether the procedures dictated to fighters are suitable to the current situation in Judea and Samaria. There is no doubt that the security situation is complex, and requires the most sensitive methods of treatment, yet we must not cross the boundary of the essential trust a soldier has in those who sent him on his mission."
The protest in support of the soldier made waves after a Facebook camapign in his support gained more than 60,000 "likes" in just a few short hours. 
Thousands of soldiers have uploaded photos expressing support for the soldier - despite warnings from military officials that soldiers linked to the protest may be punished for speaking out against the IDF. 
A military source told Maariv-NRG earlier Wednesday that the soldier's behavior was "problematic" and that he had failed to exercise his judgment.
Maariv-NRG reported that the soldier will be jailed and may wind up being dismissed from his current position after standing trial.
On Wednesday evening, protests erupted in Hevron to support "David the Nahlawi."
The demonstrators held signs with powerful messages such as, "David the Nahlawi has been here for us, now we are here for him"; "Self-defense is not a crime!"l and "Breaking the Silence and 'B'Tselem' [leftist anti-IDF groups - ed.] do not control the IDF!"