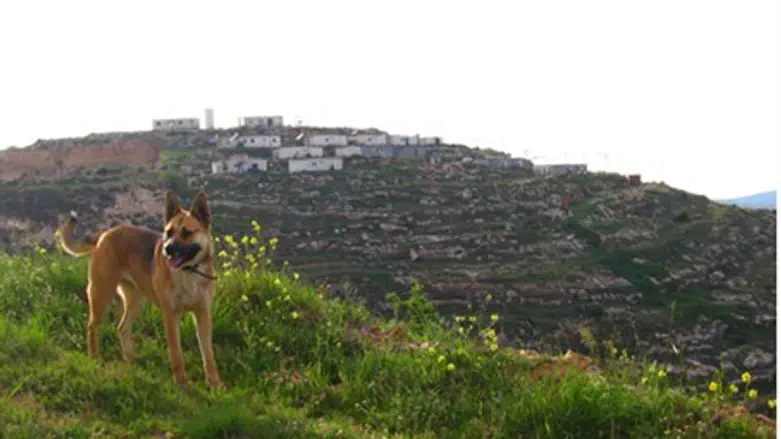 Givat Haroeh
Binyamin Regional Council
IDF Civil Administration inspectors uprooted a Jewish-owned orchard Monday at Givat Haroe, near Eli, in the Binyamin region.
According to eyewitnesses, dozens of Border Police secured the location, which was declared a Closed Military Zone for the duration of the action. The operation was carried out following a High Court order, issued after judges determined that the orchard was planted on land that belongs to Arabs.
About ten days ago, Civil Administration inspectors uprooted the vineyard of Meir Derlich, next to Susiya, in southern Mount Hevron. In this case, too, an Arab said that the land belongs to him.
Derlich was on vacation when the uprooting took place, and only learned of the destruction when he encountered it upon his return.
"I simply do not have the emotional strength to see this great destruction." he told Arutz Sheva. "I was on holiday and there was not much I could do. I've already lost faith in the establishment that hates Jews and prefers Arabs. This is Israeli land that is needed for security, and even if they destroy the vineyard, the Arab will not be able to till it, so why destroy?"