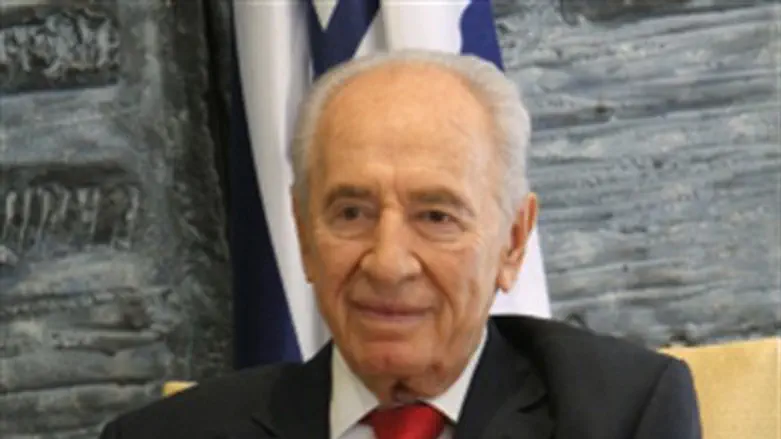 President Shimon Peres
Israel news photo: Flash 90
President Shimon Peres will begin the process Wednesday of officially choosing Israel's next Prime Minister. The process begins with meetings with the heads of every party that made it into the next Knesset.
Each party head tells the president who he or she recommends for Prime Minister. The president traditionally chooses the candidate with the most support.
Peres is not limited to choosing the leader of the largest faction. After 2009's elections Tzipi Livni's Kadima party was left with the most seats, but Livni lost the position of Prime Minister to Likud head Binyamin Netanyahu after Netanyahu won more support from other factions, enabling him to form a coalition.
While there was initially some concern on the right that the left would unite this time and Peres would choose a left-wing leader as the next PM, Netanyahu is now considered to be a shoo-in. He has support from the second-largest faction, Yesh Atid, as well as Bayit Yehudi, Shas, and Yahadut Hatorah, and may have support from Kadima and Hatnua.
Peres will meet with party heads in descending order based on their size. On Wednesday he will meet with the heads of the largest two factions: Netanyahu of Likud Beytenu and Yair Lapid of Yesh Atid. The other party heads will be summoned to meet with the president on Thursday.
On Friday, Peres will officially give the next Prime Minister a mandate to build the government coalition.