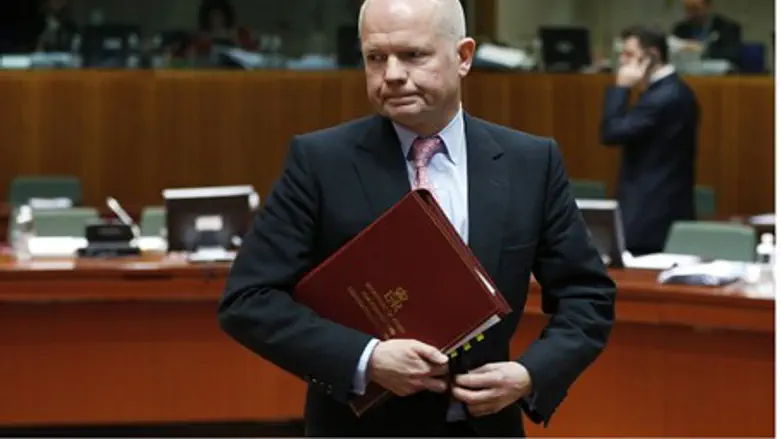 British Foreign Secretary Hague
Reuters
British Foreign Secretary William Hague urged the United States on Sunday to take a "decisive lead" on reviving the Middle East peace process following the recent Gaza conflict.
Following President Barack Obama's re-election this month, Hague told the BBC that, "we do look to the United States to give a decisive lead in the coming months."
"They have crucial leverage with Israel that no other country has," he said, adding that, "It is time for a huge effort on the Middle East peace process."
European and Arab nations should also offer active support "to make sure that this last chance -- we're coming to a final chance maybe for a two-state solution in the Israeli-Palestinian conflict -- can be successfully resolved," he said.
"If it's now possible to move on to the opening up of the access in and out of Gaza and stopping the smuggling of weapons into Gaza then some good could actually come of that awful crisis and terrible casualties," Hague added.
Last week, the British foreign secretary called on Palestinian Authority Chairman Mahmoud Abbas to back down from his statehood bid at the United Nations saying, "While there is any chance of achieving a return to talks in the coming months, we continue to advise President Abbas against attempts to win Palestinian observer state status."
"We judge that this would make it harder to secure a return to negotiations, and could have very serious consequences for the Palestinian Authority," Hague told the British parliament.
Abbas is expected to appeal to the UN to grant the PA observer status on Thursday.
If his plea is granted, the Palestinian Authority would be able to pursue "war crime" charges, as well as a myriad of their grievances, against Israel at the UN's International Criminal Court.