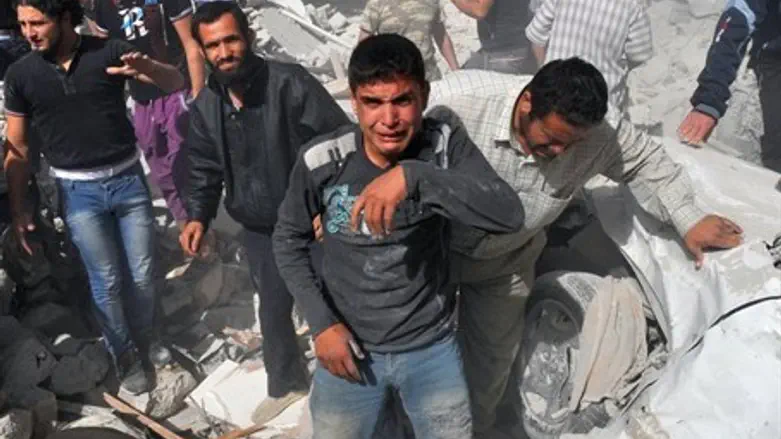 Syrian men react following an airstrike by Sy
AFP/Bulent Kilic
Fighting has continued in Syria despite calls for a ceasefire during the Eid ul-Adha holiday. At least 60 people were killed in fighting Thursday, rebel leaders report.

Iranian leader Ayatollah Ali Khamenei blamed the United States and Israel for the ongoing violence. Khamenei accused the U.S. and Israel of inciting violence between religious groups in Syria in order to weaken the Islamic world.

Western governments "are still pouring fuel on the fire," Khamenei added.

The Western world wants conflict in Syria in order to divert attention from its internal problems, he accused. Khamenei reiterated Iran's support for Syria.

Israeli-Arab MKs voiced similar views Thursday. MKs with the Balad party held a news conference at which they claimed that the violence in Syria is part of a conspiracy against Assad and blamed the U.S. for bloodshed in the country.