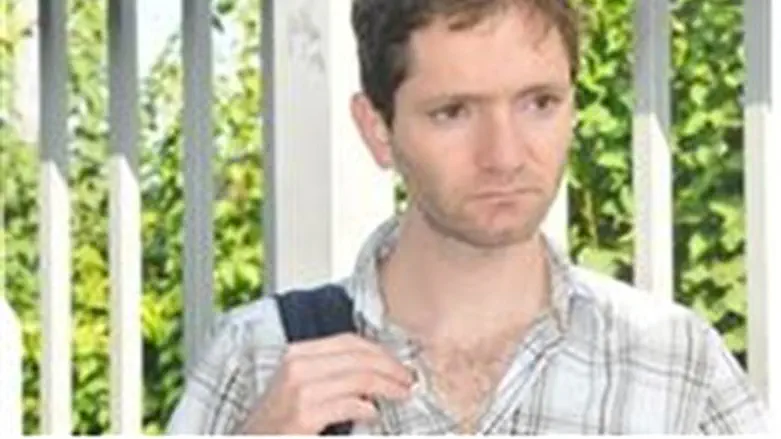 Uri Blau
Israel news photo: Flash 90
Attorney General Yehuda Weinstein has announced the State has decided to indict Haaretz journalist Uri Blau. The reporter is to be charged with unauthorized possession of classified documents, Weinstein said in a statement released Wednesday.
He added that he would not accuse the journalist of the more serious offense of traditional espionage. In his statement, Weinstein told reporters he had decided to reject the journalist's arguments after weighing all factors involved.
The case involves classified documents that Blau received from then-IDF soldier Anat Kam, who is currently serving a prison term of 4.5 years for stealing the classified information and passing it on to unauthorized individuals.
Kam is appealing her conviction and sentence for passing classified information to Blau. Under the so-called "Kam Law", the penalty for the crime she is convicted of would be lower than the current penalty listed in the espionage and treason statute. Thus, her attorneys reason, the law's passage could help her appeal.
Both the Israel Security Agency (Shin Bet, or "Shabak") and the State Prosecutor's Office, as well as the Israel Police, found the case to be serious enough to merit an indictment, Weinstein said.
Blau returned about 50 of the documents to the Shabak he received from Anat Kam. However, authorities subsequently realized that not all of the documents had been returned, while the State had meanwhile reimbursed Blau for his computer that was destroyed during the course of the investigation.
"Blau blatantly broke the agreement he signed, allegedly lied to investigators and handed over only a small part of the stolen military information he received," the statement said.
Blau recently returned to Israel in accordance with an agreement made with the Prosecutor's Office after saying he had turned over all documents he received from Kam and others sources. He also agreed to be investigated, including undergoing a lie detector test.
"The potential for damage in the unprotected possession of the documents was enormous," Weinstein said in his statement.