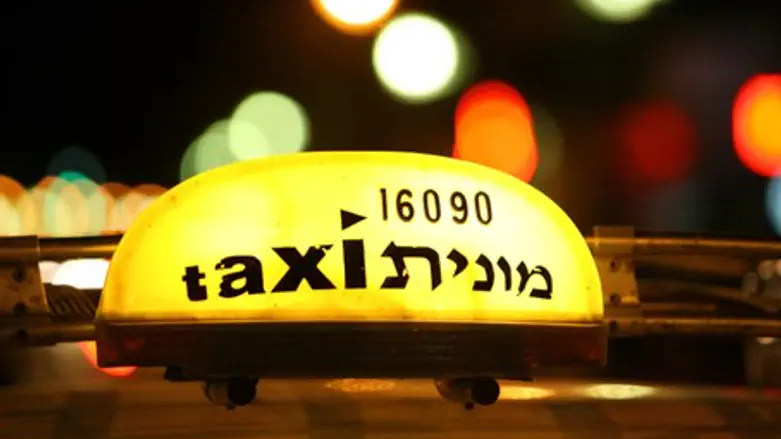 מונית
פלאש 90
Aharon Hujayov, a cab driver who was stabbed Tuesday by a terrorist, has regained consciousness at Meir Hospital in Kfar Saba.
Hujayov was stabbed by a terrorist whom he had taken to Kfar Saba. He spoke with Channel 10 TV news and said: "I thank the Creator for performing a real miracle and that I remained alive."
Hujayov said there had not been anything suspicious about the man who asked him to drive him. "He told me: 'Kfar Saba' and I drove him to Kfar Saba. I asked, where in Kfar Saba do you want to go," and he said, 'We will get there and I will show you.' He had wanted to sit in the back and I told him, 'come, sit in the front.'"
Hujayov's condition is still defined as serious. He remembers the actual stabbing vaguely. "He did everything at the same time. I do not remember if he said anything. It all happened within seconds." However, he did manage to see the knife that the attacker used. "He took out a knife and cut me several times in the stomach, in the hand. It was not just any knife. It was a hunting knife."
After the stabbing, Hujayov contacted the taxi company's dispatcher and asked for help. The attacker escaped but was arrested later in the day, on a nearby street. He was taken to be interrogated by Shin Bet.
He had a message for fellow cabbies. "Because we sometimes lack work, we sometimes tell ourselves – 'let's make another 100 or 120 shekels for brining some bread home, and look what happens to us in the end."