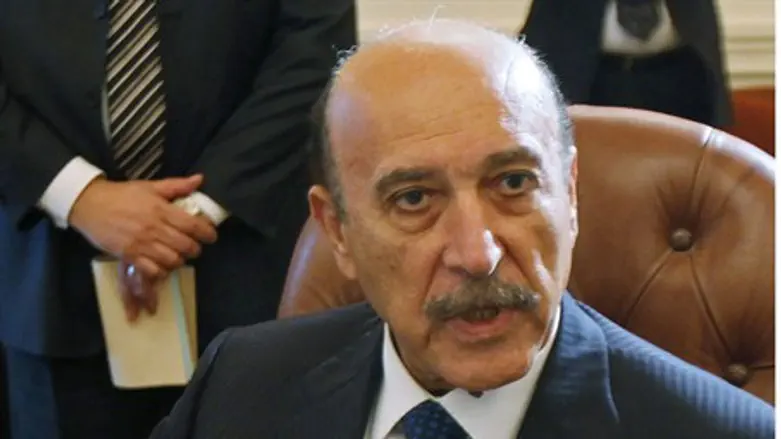 Omar Suleiman
Reuters
Ten presidential hopefuls, including former president Hosni Mubarak's deputy and two leading Islamists, have been disqualified from Egypt's presidential polls due next month for not meeting the required criteria, an independent election commission said.
The list of the disqualified hopefuls include Omar Sulaiman, who became vice-president in Mubarak's last days; Khairat Al Shater, the deputy leader of the influential Muslim Brotherhood; and Salah Abu Esmail, a populist ultra-conservative Salafist.
The commission was forced to close its offices over the weekend when an angry mob of Esmail's followers, anticipating his disqualification, began protesting outside its offices.
"The commission members saw there was a danger to the lives of all those working inside the office and decided to evacuate it from the staff because there was not enough protection," said Hatem Bagatu, the secretary-general of the panel.
He added that documents related to the election process and candidacies are kept inside the office.
Earlier this month, the commission said it was officially notified by the Egyptian Foreign Ministry that Abu Esmail's late mother was a US citizen.
Under the Egyptian constitution, presidential candidates, their parents and spouses must be only Egyptian citizens.
However, a Cairo court said earlier this week there was no evidence that Abu Esmail's mother had a dual citizenship.
His supporters have vowed to continue their strike outside the commission's office until it validates his presidential bid.
The commission has also invalidated a presidential bid by Ayman Nour, who trailed second to Mubarak in 2005 elections, saying a jailing sentence in a forgery case has made him illegible to contest the May 23 to 24 vote.
The disqualified candidates have two days to appeal, according to the commission. Twenty-three Egyptians, including the 10 disqualified hopefuls, registered to run in the race.
The ten candidates disqualified were Khairat Al Shater, Hazem Abu Esmail, Omar Sulaiman, Ayman Nour, Mortada Mansour, Ashraf Barouma, Mamdouh Qutb, Hossam Khairat, Ebrahim Al Garib, and Ahmad Awad Al Saidi.
The official MENA news outlet reported that the final list of the contenders will be announced on April 26.