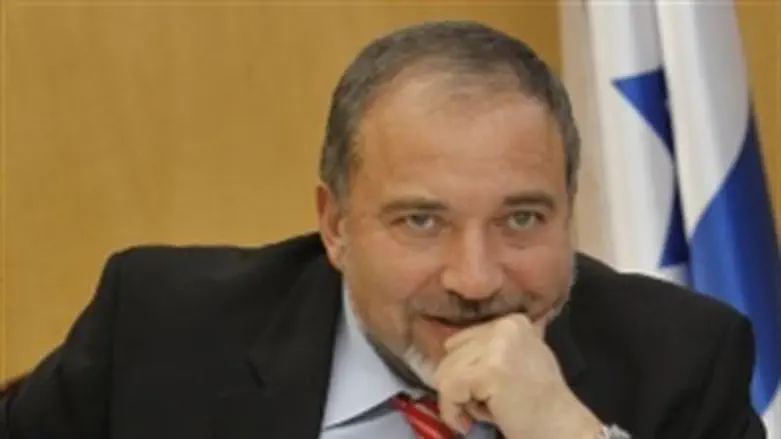 Foreign Minister Lieberman (file)
Israel news photo: Flash 90
Foreign Minister Avigdor Lieberman said Monday that he would oppose intentions to release funds to the Palestinian Authority (PA). He called such a move "irresponsible" and said it would encourage murder.
The funds -- from tax revenues collected by Israel on behalf of the PA – were frozen after the PA took unilateral steps toward statehood. Prime Minister Binyamin Netanyahu said Sunday that he might release the funds, but Lieberman came out against the plan with all guns blazing.
Lieberman said that PA chief Mahmoud Abbas recently met with 1,000 terrorists, some of whom had just been freed in the Shalit Deal. He cited Abbas' decision to grant $5,000 to each terrorist and noted that "The money goes to murderers and to incitement toward murder." The PA's activity "symbolizes one thing only – it is chic to be a terrorist," he noted.
"The State of Israel has no control over the money we give to the Palestinians," Lieberman said. "Giving out the money means encouraging murderers and murder."
"We will adamantly oppose the release of funds to the PA. We are not looking for reasons for a crisis," he said, "but we will do everything to ensure thus money is not transferred. This is irresponsible."