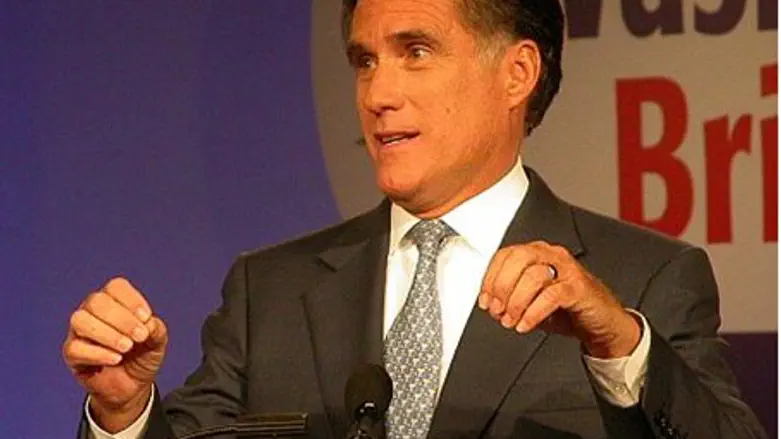 Mitt Romney
Israel news photo: c.berlet publiceye.org
Mitt Romney played the "Israeli card" in a Republican foreign policy debate and promised Israel would be the first country he will visit if elected.
"We have a president who pursued an agenda of saying we're going to be friendly to our foes and we're going to be disrespectful to our friends," Romney said in a CNN debate Tuesday night featuring GOP presidential hopefuls.
President Barack Obama visited Israel during his election campaign, including a trip to the Western Wall, which in his view is not a legitimate part of Israel's soversignty. He is expected to visit Israel next year as the November presidential election nears.
"The right course for Israel is to care about Israel," Romney said. However, he did not pledge to move the U.S. embassy from Tel Aviv to Jerusalem, a pledge made by virtually every presidential candidate since the 1990s – except for President Obama. No president has carried out his promise.
All of the Republican candidates in the debate spared no words for their support of Israel, except for Texas Congressman Ron Paul. He surprised everyone by commenting that if Israel wants to attack Iran, "It is their business, but they must suffer the consequences."