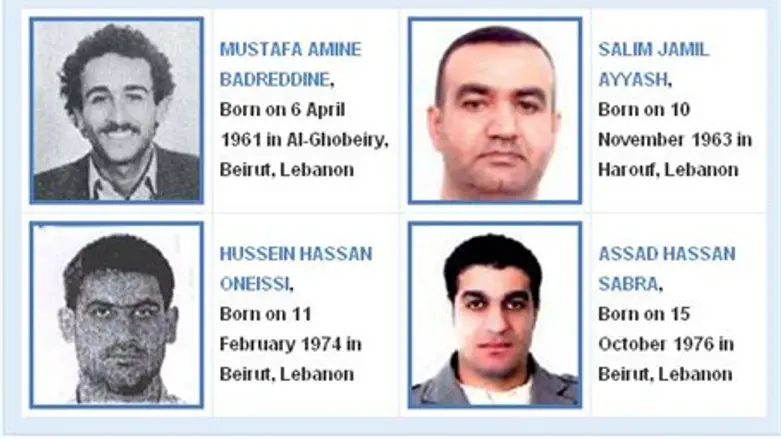 STL Indictees
STL Website
The Special Tribunal for Lebanon said Saturday it would release excerpts of a new indictment dealing with the attempted assassinations of former Deputy Prime Minister Elias Murr and MP Marwan Hamadeh within the month.
"The information, backed by hard evidence, will point to the involvement of several of the suspects indicted in the assassination of former Prime Minister Rafiq Hariri in the attempted assassinations of Murr and Hamadah," judicial sources told Lebanon's Beirut Daily Star.
On June 30, four members of Hizbullah were named in an indictment by the U.N.-backed court probing the assassination of five-time Prime Minister Hariri on Feb. 14, 2005, their names only released in early August after a 30-day deadline for their arrests expired.
The sources said Saturday that the information, contained in a new 40-page document indictment, would be released in the second half of August. Additional suspects may be named in the new indictment, the sources added.
In October 2004, Hamadeh was targeted by a car bomb which left him seriously wounded, while Murr was targeted on July 12, 2005.
Hizbullah leader Sayyed Hassan Nasrallah, has described the STL as "an Israeli project" and vowed not to cooperate with it, saying that it aims to target the resistance group and sow civil strife in Lebanon.
Nasrallah said that the four accused – Mustafa Amine Badreddine, Salim Jamil Ayyash, Hussein Hassan Oneissi and Assad Hassan Sabra - would not be apprehended, not "even in 300 years."