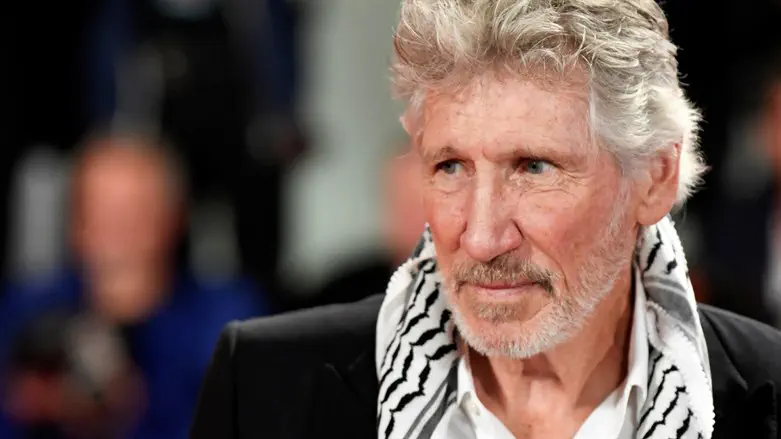 Roger Waters
Reuters
Pink Floyd co-founder Roger Waters has responded to a report by the Campaign Against Antisemitism which revealed that he wrote antisemitic emails and mocked his former band member's grandmother who died in the Holocaust.
In a statement he released on Friday, Waters described the report as "a flimsy, unapologetic piece of propaganda".
"Earlier this month the Campaign Against Antisemitism contacted me about a film they have made. They gave me seven days to respond to multiple questions about matters dating back to 2002 and 2010. Initially I took the view that their attacks on my character did not deserve a response. However, now that the attacks are in circulation, I want to put my response on record," wrote Waters.
Waters argued that he is "active in the non-violent protest movement against the Israeli government's illegal occupation of Palestine and its egregious treatment of Palestinians" and added, "Those who wish to conflate that position with antisemitism do a great disservice to us all."
"Truth is, I'm frequently mouthy and prone to irreverence, I can't recall what I said 13 or more years ago. I've worked closely for many years with many Jewish people, musicians and others. If I have upset the two individuals who appear in the film I'm sorry for that. But I can say with certainty that I am not, and have never been, an antisemite – as anyone who really knows me will testify. I know the Jewish people to be a diverse, interesting, and complicated bunch, just like the rest of humanity. Many are allies in the fight for equality and justice, in Israel, Palestine and around the world," he stated.
He also argued that "[t]he film totally distorts and misrepresents my views about the Israeli state and its political ideology, Zionism. It relies on a definition of antisemitism that sees criticizing Israel as inherently antisemitic and assumes that Zionism is an essential element in Jewish identity. These opinions, clearly shared by the presenter and the two interviewees, are widely contested by many, including many Jewish people."
The Campaign Against Antisemitism last week released a 37-minute documentary about its findings related to Waters, sharing emails allegedly written by Waters in which the musician asks a crew if they can write "dirty k---" on the inflatable pig that is a staple of Waters' concerts.
The report included conversations with Norbert Stachel, Waters' onetime saxophonist, and Bob Ezrin, who produced "The Wall".
Stachel recalls a tour in Lebanon where, over dinner one night, Waters exclaimed, "Where's the meat? What's with this? This is Jew food! What's with the Jew food! Take away the Jew food!' And I'm just sitting there: 'Oh, boy,' you know, tongue-tied again and kind of in a panic."
It was Stachel's grandmother who died in the Holocaust Waters allegedly mocked.
Earlier this year, Waters caused an uproar when he wore the Nazi-style uniform at a Berlin concert. In that same concert, Waters also compared Anne Frank to Shireen Abu Aqleh, an Al Jazeera journalist who was shot dead while covering clashes between IDF soldiers and Palestinian Arab terrorists in Jenin.
Police in Berlin opened a criminal investigation into suspected incitement by Waters following the May 17 concert at the Mercedes-Benz Arena.
The 79-year-old later claimed that aspects of his performance that have been questioned were "quite clearly" a statement against fascism, injustice and bigotry.
The State Department weighed in on the issue, saying that the concert "contained imagery that is deeply offensive to Jewish people and minimized the Holocaust."
"The artist in question has a long track record of using antisemitic tropes to denigrate Jewish people," the State Department said in written response to questions.
Waters is notorious for his anti-Israel statements and actions. He has in the past compared Israel to Nazi Germany.
He has also called Zionism an "ugly stain" that must be removed. In defense of his actions, Waters argues that BDS "isn't about music – it's about human rights."