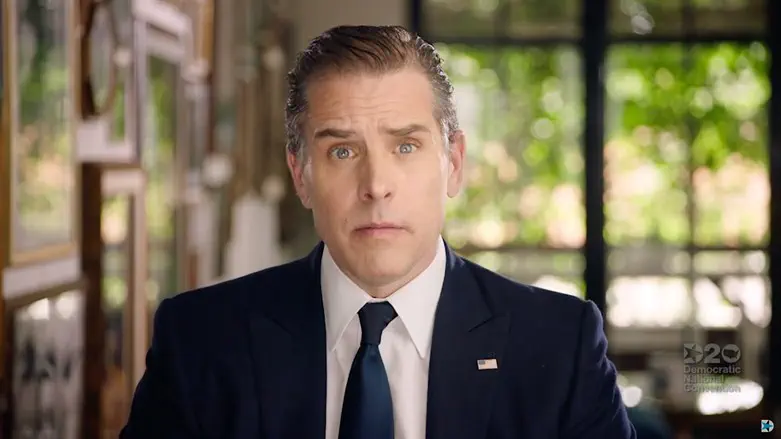 Hunter Biden
Reuters
US President Joe Biden's son, Hunter Biden, plans to plead not guilty to federal gun charges, he said in a court filing Tuesday, according to CNN.
He is also asking for his initial court appearance to be held remotely, the report said.
In a letter to Magistrate Judge Christopher Burke, attorney Abbe Lowell said Hunter Biden will plead not guilty to the three felony gun charges relating his possession of a revolver in 2018 whether the appearance is held over video or in person.
"Mr. Biden is not seeking any special treatment in making this request. He has attended and will attend any proceedings in which his physical appearance is required," Lowell wrote.
"Mr. Biden also will enter a plea of not guilty, and there is no reason why he cannot utter those two words by video conference," the letter states. "In short, Mr. Biden is satisfied that his constitutional rights will be met by conducting his initial appearance by video conference."
Last week, Biden was indicted on federal firearms charges. Biden is accused of lying about his drug use when he bought a firearm in October 2018, a period when he has acknowledged struggling with addiction to crack cocaine, according to the indictment filed in federal court in Delaware by a special counsel overseeing the case.
The indictment came after the Justice Department said that special counsel David Weiss intends to seek an indictment against Hunter Biden relating to gun charges.
Hunter Biden agreed to plead guilty to misdemeanor charges related to his failure to pay income taxes earlier this year, but while standing in court waiting to enter the plea, the agreement fell apart over confusion about a separate gun charge.
The special counsel has indicated that tax charges could be filed at some point in the future in Washington or in California, where he lives.
Biden's legal troubles could also have political implications, as Republicans have questioned his father's connections to his financial affairs.
House Speaker Kevin McCarthy announced last week that House Republicans will launch an impeachment inquiry against President Biden over "allegations of abuse of power, obstruction and corruption" in his involvement with the foreign business dealings of his son.
President Biden linked the impeachment inquiry to the upcoming showdown over funding the government.