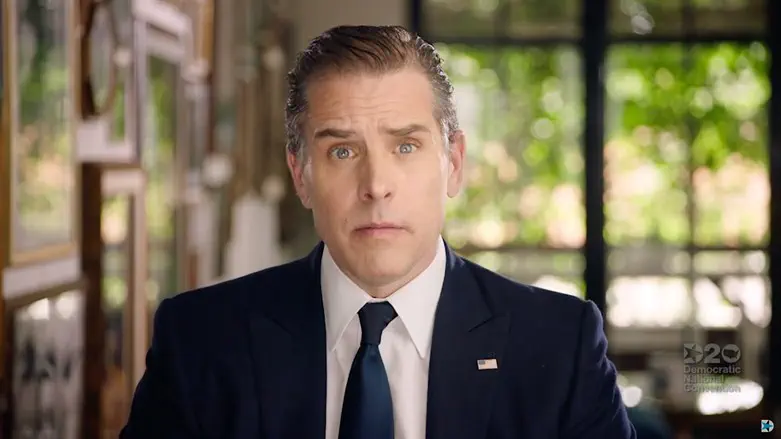 Hunter Biden
Reuters
US President Joe Biden's son, Hunter Biden, was indicted Thursday on federal firearms charges, The Associated Press reported.
Biden is accused of lying about his drug use when he bought a firearm in October 2018, a period when he has acknowledged struggling with addiction to crack cocaine, according to the indictment filed in federal court in Delaware by a special counsel overseeing the case.
Last week, the Justice Department said that special counsel David Weiss intends to seek an indictment against Hunter Biden relating to gun charges.
The indictment comes weeks after the collapse of a plea deal that would have averted a criminal trial.
Hunter Biden agreed to plead guilty to misdemeanor charges related to his failure to pay income taxes earlier this year, but while standing in court waiting to enter the plea, the agreement fell apart over confusion about a separate gun charge.
The special counsel has indicated that tax charges could be filed at some point in the future in Washington or in California, where he lives.
Weiss was appointed special counsel in the Biden probe by US Attorney General Merrick Garland last month.
Thursday's three-count indictment says Hunter Biden lied on a form required for every gun purchase when he bought a .38 Colt Cobra Special at a Wilmington, Delaware, gun shop.
He's charged with two counts of making false statements by checking a box falsely saying he was not addicted to drugs and giving it to the shop for their federally required records. A third count alleges he possessed the gun for about 11 days despite knowing he was a drug user.
The counts are punishable by up to 25 years in prison, upon conviction, a statement from Weiss and the Justice Department said.
Biden's legal troubles could also have political implications, as Republicans have questioned his father's connections to his financial affairs.
On Tuesday, House Speaker Kevin McCarthy announced that House Republicans will launch an impeachment inquiry against President Biden over "allegations of abuse of power, obstruction and corruption" in his involvement with the foreign business dealings of his son.
On Wednesday, Biden linked the impeachment inquiry to the upcoming showdown over funding the government.
"Well, I tell you what, I don't know quite why, but they just knew they wanted to impeach me. Now, best I can tell they want to impeach me because they want to shut down the government," Biden said, according to a pool reporter in the room.
"Everybody always asked about impeachment. I get up every day not focused on impeachment, I've got a job to do. I've got to deal with issues that affect the American people every single solitary day," added Biden.