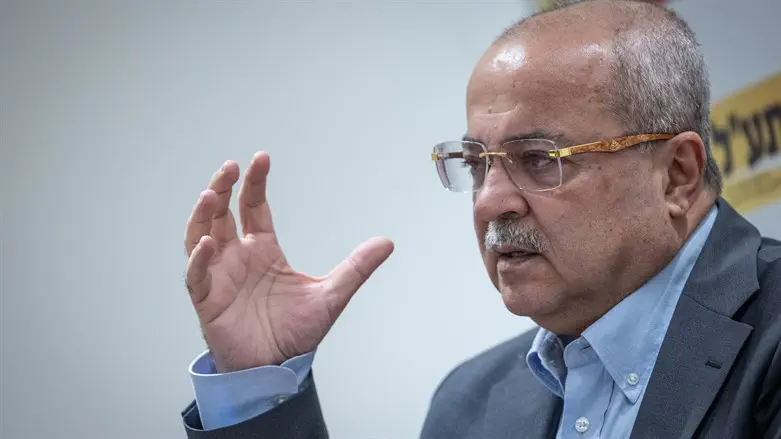 Ahmad Tibi
Chaim Goldberg/Flash90
MK Ahmad Tibi came to the military court in Samaria this afternoon (Thursday) to visit the four Palestinian Arabs who were arrested in connection with an attempted murder of a Jewish shepherd near Burqa last week and congratulate them on their release from prison.
Tibi bypassed National Security Minister Itamar Ben-Gvir and did not seek the minister's approval for the visit.
Judge Barak Tamir today ordered the suspects released due to a lack of evidence to justify their continued detention. According to the judge, the investigation can continue without keeping them in prison.
MK Tibi has sided with the Arabs who initiated the clashes outside of Burqa last Friday. This week he wrote: "After the Supreme Court approved this week the seizure of Burqa's lands in favor of the settlers in Homesh, a group of blue and white Ku Klux Klan from the Oz Tzion settlement penetrated the settlement of Burqa (Ramallah) and murdered the young man Kusai Matan and damaged property."
A 19-year-old man was killed during the clashes which followed the attempted murder of a Jewish shepherd. Yehgiel Indor, the Israel man accused of firing the shot which killed the Palestinian Authority resident, was seriously injured by a stone thrown at his head and remains hospitalized.
The prosecutor's office has attempted multiple appeals against the release of Elisha Yered, another Jewish man arrested following the incident.