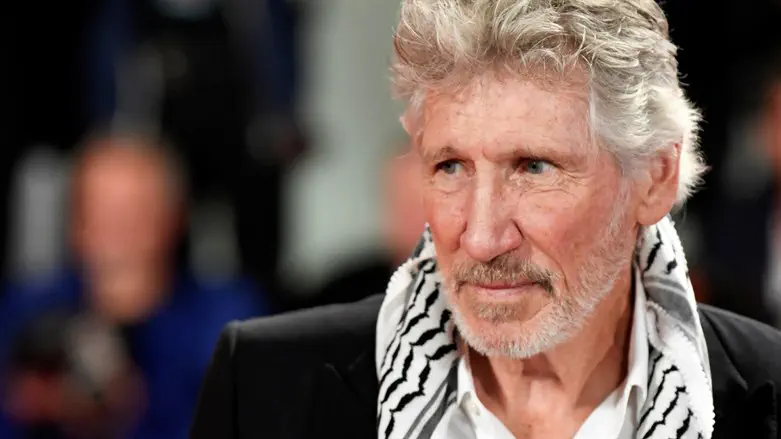 Roger Waters
Reuters
Roger Waters is insisting he will perform in Frankfurt, Germany despite his upcoming concert being canceled over accusations of antisemitism.
In late March, the former Pink Floyd frontman charged that Frankfurt was "bullying" him and threatened to pursue legal action to stop the German city from calling off the show.
Waters published the statement after receiving a confirmation letter from the Frankfurt promoter that told him his scheduled May 28 concert had been canceled by the city. It was to take place at Frankfurt's Festhalle.
On Sunday, Waters posted a bizarre rant in all caps to his Instagram account insisting that he was still "coming anyway" to the city.
Alongside a photo of the grave of Sophie Scholl, a German student anti-Nazi activist who was convicted of high treason for distributing anti-war leaflets and executed by guillotine in 1943, Waters said in a statement:
"Frankfurt Council were legally required to respond to Roger Waters interim injunction by midnight April 14. Did they? Nobody knows? We can only guess at what's going on in Frankfurt? Are they playing for time? Who knows?"
He vowed to perform in the city regardless, promising that "we're coming anyway" and claiming that the action by the council was an assault on his human rights and free speech. He also compared the cancelation of his concert to Kristallnacht.
"Yes! Frankfurt City Council, we remember Kristallnacht!" Waters said. "Like Sophie Scholl, our fathers stood with those three thousand Jewish men and today we stand with the Palestinians! We're coming to Frankfurt on the 28th of may!"
The statement by Waters implied that he had filed a legal case against the city of Frankfurt and had not heard back. However, the bassist and singer provided no additional information in his post.
Frankfurt's city council reportedly stopped the concert from going ahead in late February, citing Waters' status as "one of the world's most well-known antisemites" as the reason for the cancellation, condemning the musician for his support of the BDS campaign and for the pressure he exerted on other artists not to perform in Israel.
In the statement of the city council that announced the cancellation, it was noted that the Festhalle location was also used for the detention of 3,000 Jewish men who were arrested after Kristallnacht, between November 9-10, 1938, in which Nazis attacked Jews and destroyed their property. The men were abused and later deported to concentration camps.
Waters has in the past compared Israel to Nazi Germany and released a giant balloon pig bearing the Star of David during a concert in Belgium. Concert-goers said the Jewish star was among several symbols representing various corporations and fascist movements.
He has also called Zionism an "ugly stain" that must be removed.
Earlier in the month, Waters threatened to take legal action against cities in Germany who have attempted to cancel his concerts, accusing the outspoken BDS supporter of antisemitism.
Waters responded to the potential cancellation of his German tour dates by claiming it was an "unjustifiable" assault on his free speech, according to NME.
"Mr. Waters has instructed his lawyers to immediately take all necessary steps to overturn this unjustifiable decision," said a statement from Mark Fenwick Management, who manages the musician.
"[This is] to ensure that his fundamental human right of freedom of speech is protected and that all of those who wish to see him perform, are free to do so in Frankfurt, Munich and in any other city in any other country."
In March, Munich lawmakers announced that they had failed to cancel a Waters performance in the Germany city on May 21, DPA reported.
City officials said that after investigating the issue, the concert could not be stopped because they were unable to cancel the contract.