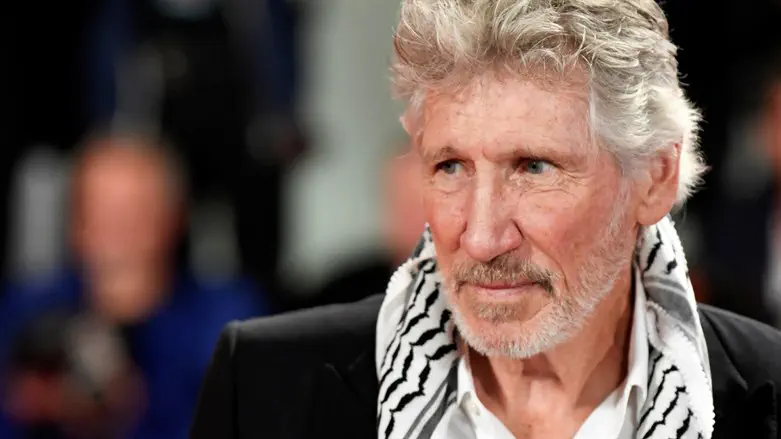 Roger Waters
Reuters
Former Pink Floyd frontman Roger Waters has announced he is taking legal action against cities in Germany who have threatened to cancel his concerts, accusing the outspoken BDS supporter of antisemitism.
The cities include Frankfurt, Munich and Cologne. Frankfurt has already reportedly cancelled Water's concert, with local lawmakers in the other German cities working on doing the same.
Waters responded to the potential cancellation of his German tour dates by claiming it was an "unjustifiable" assault on his free speech, according to NME.
"Mr. Waters has instructed his lawyers to immediately take all necessary steps to overturn this unjustifiable decision," said a statement from Mark Fenwick Management, who manages the musician.
"[This is] to ensure that his fundamental human right of freedom of speech is protected and that all of those who wish to see him perform, are free to do so in Frankfurt, Munich and in any other city in any other country."
The statement called the actions to cancel his concerts "unconstitutional" and "without justification."
It also said that the decisions were "based upon the false accusation that Roger Waters is antisemitic, which he is not." It added that the moves by the German cities were an attempt to "silence" Waters and could have "serious, far-reaching consequences for artists and activists all over the world."
Waters has hired the Höcker law to represent him against concert cancellations in Germany. The firm's partner Ralf Höcker told The Guardian that they would be filing injunctions against the city councils if they ordered venues or promoters to cancel the concerts.
"The city of Munich is wasting taxpayer money on something that cannot be successful," Höcker said. "The legal situation is really clear and they're still going forward with this, and that's unacceptable."
In February, Frankfurt cancelled an upcoming concert by Waters, citing his status as "one of the world's most well-known antisemites."
Waters' performance was supposed to take place on May 28 at the "Festhalle" complex in the German city. In the statement of the city council that announced the cancellation, it was noted that the location was also used for the detention of 3,000 Jewish men who were arrested after Kristallnacht, between November 9-10, 1938, in which Nazis attacked Jews and destroyed their property. The men were abused and later deported to concentration camps.
The council also condemned Waters for his support of the BDS campaign that calls for boycotting Israel and for the pressure he exerted on other artists not to perform in Israel.
Following Frankfurt's lead, Munich and Cologne announced attempts to cancel his upcoming shows, placing his German spring tour in jeopardy.
Last week, Jewish leaders in Porto, Portugal denounced two upcoming concerts by Waters taking place this month in Lisbon. They added that if the concerts were not cancelled, they urged Waters to visit the city's Holocaust museum.