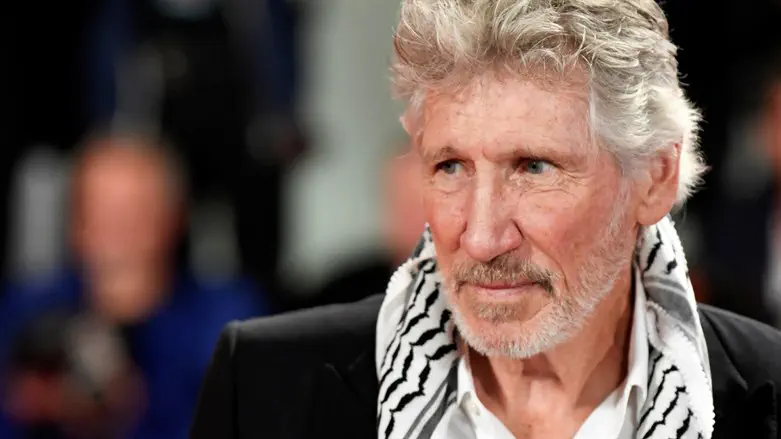 Roger Waters
Reuters
Despite attempts by Munich lawmakers to cancel a Roger Waters performance in the Germany city on May 21 over antisemitism accusations and support for Russia in the Ukraine conflict, the concert will be going ahead, DPA reported.
Munich officials said on Wednesday that after investigating the issue, the concert cannot be stopped for legal reasons. The city said that it came down to the fact that they weren't able to cancel the contract.
Waters, the former bassist and singer in Pink Floyd, has threatened legal action if his German concerts are canceled.
German cities attempting to ban Waters from performing include Frankfurt and Cologne. Frankfurt has already reportedly cancelled Water's concert, with local lawmakers in other German cities working on doing the same.
Frankfurt city council moved to cancel a May 28 concert by Waters in late February, citing his longtime support for BDS and his status as "one of the world's most well-known antisemites."
Last week, Waters responded to the potential cancellation of his German tour dates by claiming it was an "unjustifiable" assault on his free speech, according to NME.
"Mr. Waters has instructed his lawyers to immediately take all necessary steps to overturn this unjustifiable decision," said a statement from Mark Fenwick Management, who manages the musician.
"[This is] to ensure that his fundamental human right of freedom of speech is protected and that all of those who wish to see him perform, are free to do so in Frankfurt, Munich and in any other city in any other country."
The statement called the actions to cancel his concerts "unconstitutional" and "without justification."
Officials in Munich said that with the concert going forward, they will instead put up signs at the venue denouncing antisemitism, urging international cooperation in the fight against Jew hatred, and supporting Israel's right to exist. There will also be signs in support of Ukraine, according to DPA.
Munich Mayor Dieter Reiter described that it was "unspeakable and intolerable" to have to let a concert go ahead by a musician who is likely to utter anti-Israel propaganda and has used antisemitic symbols at past concerts, such as an inflatable pig with a Star of David on it.
"I don't want him here but we have to put up with it now," Reiter said.
In February, Pink Floyd guitarist David Gilmour's wife Polly Samson described Waters as "antisemitic to your rotten core."