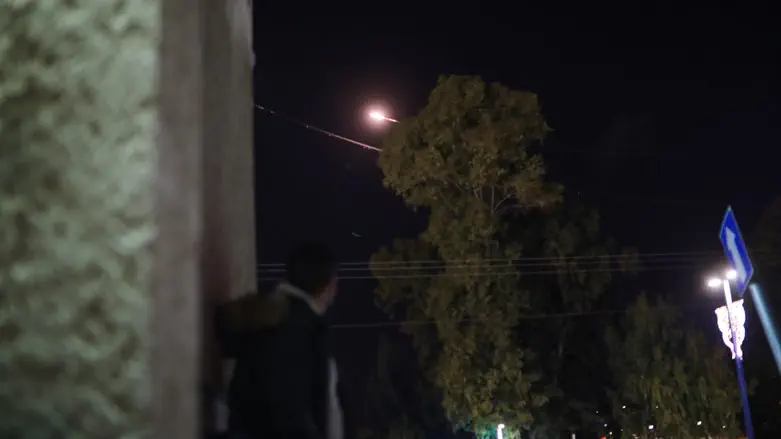 Rocket fired from Gaza (archive)
Hadas Parush/Flash 90
Sirens sounded overnight Tuesday, around 3:00 a.m. local time, in Kibbutz Nir Am, which is located near Israel's border with the Gaza Strip.
The IDF said that a rocket launch was identified which seems to have exploded inside the Gaza Strip.
An alert was activated in the Home Front Command app for open areas only.
The sirens come hours after IDF, Yamam, and Shin Bet forces eliminated four terrorists in Jenin, including Abd al-Fattah Hussein Ibrahim Gharusha. the terrorist who murdered Hallel and Yagel Yaniv in Huwara a week and a half ago.
During the activity, armed suspects fired heavily toward the forces, who responded with live fire. A hit was identified. Among the other events, armed suspects were identified opening live fire towards the soldiers from an ambulance, and used the vehicle as a shield.
Furthermore, explosive devices and blocks were hurled at the forces and multiple violent riots were instigated in the area. The forces responded with riot dispersal means and live fire. A hit was identified. Two drones fell during the activity, which is being investigated.
In parallel, IDF soldiers operated in the city of Shechem (Nablus) and apprehended two sons of the wanted suspect, who are suspected of aiding and planning in the terror attack. Both were transferred to security forces for further questioning.