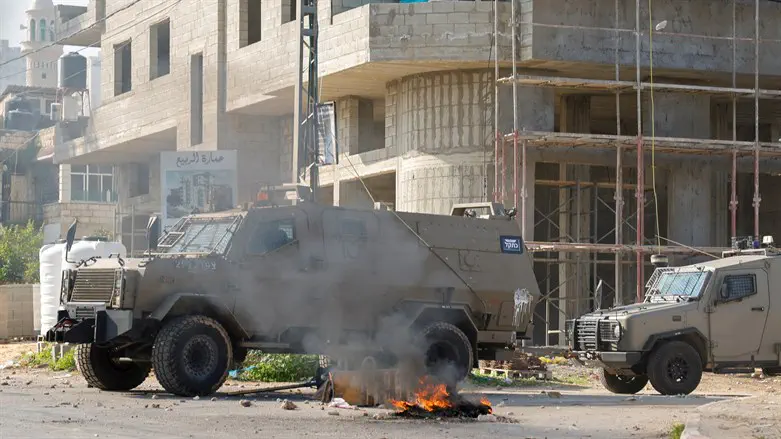 Jenin (archive)
REUTERS/Raneen Sawafta
IDF, Yamam, and Shin Bet forces came under fire while carrying out an operation to arrest wanted terrorists in Jenin Tuesday afternoon. Four terrorist have been killed in the battle, including the terrorist who murdered Hallel and Yagel Yaniv in Huwara a week and a half ago.
According to Palestinian Authority reports, a force of undercover agents entered the refugee camp using a truck and surrounded a building where wanted terrorists were holed up. Soldiers reportedly fired a missile at the building to flush the terrorists out.
Videos posted to social media show IDF heavy vehicles entering Jenin.
A helicopter was also seen in the skies over Jenin, and Arabic media reported that multiple people were wounded in the battle.
The Islamic Jihad terrorist organization stated that its members had opened fire and thrown explosives at the Israeli forces.
In one recording posted to social media, one of the terrorists in the building is heard saying: "We are under siege, the house we are in is under siege and other houses are also being shot at. Pray for us, we will fight here until our last breath."