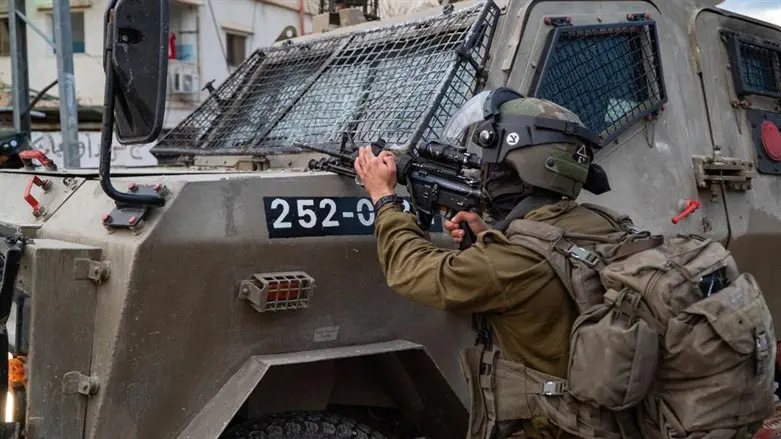 IDF operation in Nablus
IDF spokesman
Following today's IDF raid in Jenin, during which four terrorists including Abd al-Fattah Hussein Ibrahim Gharusha, suspected in the murder of the Yaniv brothers on February 26 in the village of Huwara, were eliminated, soldiers apprehended two of the wanted Gharusha's sons, suspecting of assisting their father plan the attack. Both were transferred for further questioning
During the Jenin operation, soldiers fired shoulder missiles to flush out the terrorists in which the wanted suspect was barricaded.
A helicopter was seen in the skies over Jenin, and Arabic media reported that multiple people were wounded in the battle.
The Islamic Jihad terrorist organization stated that its members had opened fire and thrown explosives at the Israeli forces.
In one recording posted to social media, one of the terrorists in the building is heard saying: "We are under siege, the house we are in is under siege and other houses are also being shot at. Pray for us, we will fight here until our last breath."
During the raid, explosive devices and blocks were hurled at the forces and violent riots broke out in the area. The forces responded with riot dispersal means and live fire, wounding one.
Two drones fell during the operation.