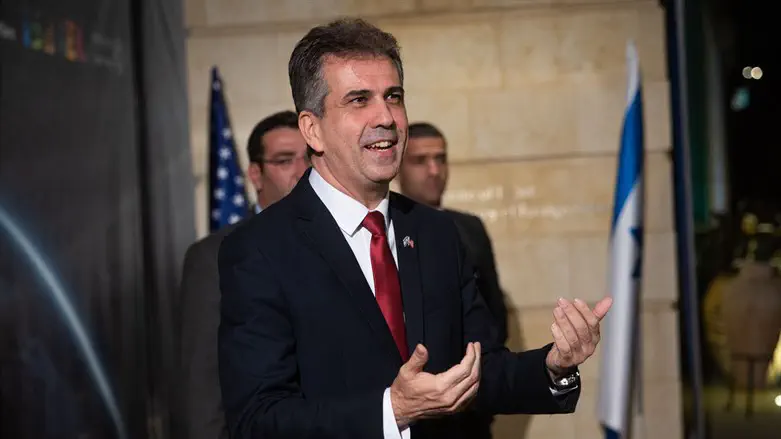 Eli Cohen
Yonatan Sindel/Flash 90
Foreign Minister Eli Cohen is expected to meet with Turkey's President Recep Tayyip Erdogan "in the coming days," i24NEWS reported on Monday.
According to the report, Cohen is expected to visit Ankara and also meet with his Turkish counterpart Mevlut Cavusoglu. The visit will take place after Israel sent aid and rescue teams to Turkey, following last week's earthquake that claimed over 36,000 lives.
Turkey and Israel formally announced they would normalize relations by returning the ambassadors and consuls.
In December, Israel's Ambassador to Turkey, Irit Lillian, presented her credentials to Erdogan. Last month, the new Turkish Ambassador to Israel, Şakir Özkan Torunlar, presented his credentials to President Isaac Herzog.
After the Israeli election this past November, Erdogan and Prime Minister Benjamin Netanyahu spoke on the phone for 12 minutes.
During the conversation, Erdogan congratulated Netanyahu on his election victory. The two leaders concluded that they will cooperate in starting a new age in Israeli-Turkish relations.