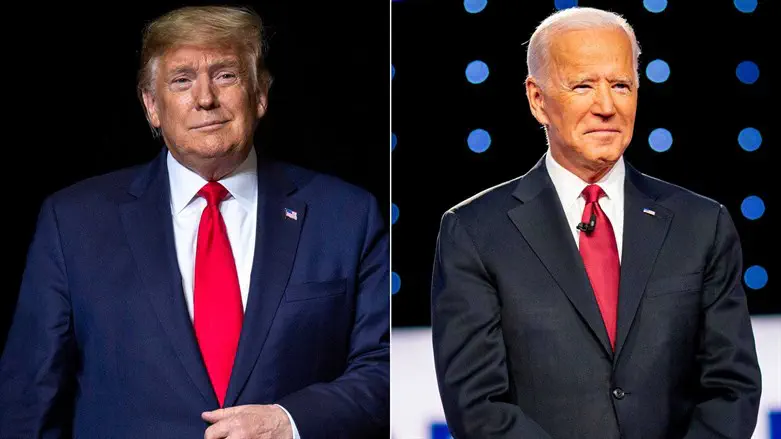 Donald Trump and Joe Biden
Reuters
Americans are showing little enthusiasm for a 2024 rematch between President Joe Biden and former President Donald Trump, according to a Washington Post-ABC News poll released on Sunday.
Neither Biden nor Trump generates broad excitement within their own party, and most Americans overall say they would feel dissatisfied or angry if either wins the general election, the poll found.
Among Democrats and Democratic-leaning independents, the Post-ABC poll finds 58 percent say they would prefer someone other than Biden as their nominee in 2024 — almost double the 31 percent who support Biden. That is statistically unchanged since last September.
Among Republicans and Republican-leaning independents, 49 percent say they prefer someone other than Trump as their nominee in 2024, compared with 44 percent who favor the former president. That too is statistically unchanged from last September.
More than 6 in 10 Americans (62 percent) say they would be "dissatisfied" or "angry" if Biden were reelected in 2024, while 56 percent say the same about the prospect of Trump returning to the White House for a second time.
Slightly more than one-third (36 percent) say they would be "enthusiastic" or "satisfied but not enthusiastic" if Biden were reelected while 43 percent say the same about a possible Trump victory in 2024. At the same time, a negative sentiment is also notable. More than one-third (36 percent) say they would be angry if Trump wins while 30 percent say that about a Biden victory. Fewer than 2 in 10 are enthusiastic about Trump (17 percent), and just 7 percent are enthusiastic about Biden.
In a hypothetical matchup between Biden and Trump, 48 percent of registered voters today say they would favor Trump to 45 percent who say Biden. About 9 in 10 Democrats back Biden and about the same share of Republicans back Trump. Among independents, 50 percent favor Trump to 41 percent for Biden.
Biden has yet to make a formal announcement on 2024 run, but said after the recent midterm elections that he is targeting early this year for an official announcement.
Trump, meanwhile, has already made it official that he will seek the Republican nomination in 2024. He is expected to be challenged by several other candidates, including his former UN Ambassador Nikki Haley, who is set make her presidential campaign official on February 15.
Other potential Republican candidates include Florida Governor Ron DeSantis, former Vice President Mike Pence and former Secretary of State Mike Pompeo.